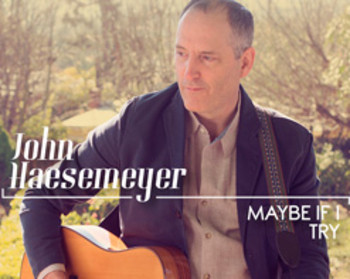 San Francisco-based performing artist John Haesemeyer fuses folk and popular genres, creating an emphasis on vocals, acoustic guitar, leaning on orchestral and rock instrumentation. Music Emissions described Haesemeyer's songs as "deep, both musically and lyrically;" clearly inspired by "the great singer-songwriters of the past: Neil Young, Springsteen, Dylan."
His latest track, "Maybe If I Try" is no exception. "Maybe If I Try" emotes a beautifully motivational theme of determination and the successes yielded from putting in effort. With a strong, beautiful female protagonist, the video shows how one can be fruitful in life when they try. Reminiscent of a humbler, more candid montage that can be found in movies, this video perfectly represents the pureness and somber notes of the song and the motivational message he is trying to give his listeners. Interspersing clips of John and his band, the video demonstrates the powerful presence and passion that John Haesemeyer gives in his performances.
Growing up in the Midwest in the 1980s and 90s, Haesemeyer found a haven in the singer-songwriters who came before him. Their music gave him a way to reflect on the world around him and his personal struggles within. In making music, Haesemeyer's goal is to create a similar experience for listeners; exploring the themes of loss, love, and hope that are common to the human condition.