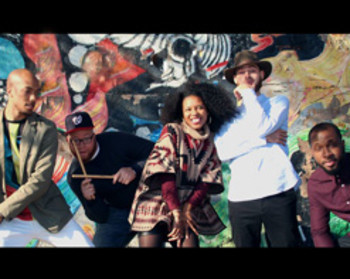 Prepare yourselves to be transported to another world with the incredible "mumbo-funk" band, ZODIAK. Consisting of five melodiously remarkable humans and hailing from the nation's capital, ZODIAK has delivered us a musical gift with the new video for "Don't Be Debbie."
Brought together by an unshakable combination of pure funk and soul music, this band is on a mission to gift their audience with a mesmerizing experience of elation and familiarity. Just over a year ago in January 2016, ZODIAK made their way onto the DMV music scene with their debut album, Basement Brew. ZODIAK may only be in their infancy, but their music brings forth the soulful sound the DC Metro area has to offer along with their own individual musical influences. Presenting the inspiring radio tune, "Don't Be Debbie," this song aspires to light a fire under its listeners to inspire positive vibes within a tempestuous social ecosystem.
"Don't Be Debbie" opens with a gorgeous yet down-trodden character who takes on the persona of the "Debbie Downer" personality. With the band performing nonchalantly in the background, the video breaks the fourth wall with Sims following the protagonist, trying, with what seems to be with little success, to get her to make something positive out of her situation. With a dusky, soulful guitar solo mixed in the middle, the band's stage presence is non-obtrusively represented as the protagonist continues her journey. This pop, rock funk fusion, mellow vibes are distributed to anyone who watches the video. Artfully crafted yet staying true to their roots, "Don't Be Debbie" is a hit for the ages.