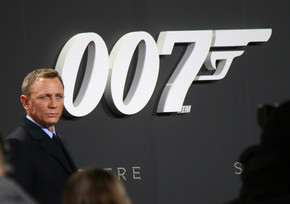 The James Bond movie films are a classic series that has spanned across generations of movie lovers. The James Bond series has become a cultural phenomenon filled with fast-paced action, gorgeous leading ladies and let's not forget the infamous high stakes casino games. However, the series is also known for its iconic theme songs that are synonymous with each motion picture. The famous James Bond Theme is perhaps the best-known song from the series. This instrumental is played in almost every movie in the collection. However, the theme songs from each movie also are well known and typically go on to become successful songs in their right. Many of the theme songs today are known as classic pieces of film music.
Read on to see our list of four of the most iconic and successful theme songs from individual Bond movies:
1.Skyfall: This song is from the 2012 movie Skyfall. It is performed by singer Adele and was written by both her and Paul Epworth. This list would be incomplete without this more recent song, as it was the first Bond film theme song to win an Academy Award. The lyrics and instrumental follow the dark and mysterious themes of the Skyfall movie as well as past Bond films. Skyfall features one of the most memorable casino scenes of the franchise where Bond tries his hand at the casino game of Sic Bo.
2.A View to a Kill: This song, from the 1985 movie by the same name is performed by Duran Duran. This song is a more upbeat Bond theme, and is the most successful Bond theme song by rating, reaching Number 1 on the US Billboard charts. The song was composed by John Barry, who has written scores for 11 of the James Bond films along with the "James Bond Theme".
3.You Know My Name: This song is from the 2006 Bond film, Casino Royale. The tune is performed by Chris Cornell from Soundgarden who also wrote it along with David Arnold. It was nominated for a Grammy award as well. The tune is upbeat and mysterious and makes listeners want to stroll the swanky Vegas strip casinos.
4.Die Another Day: This list would be incomplete without the 2002 song Die Another Day from the film Die Another Day. Performed by Madonna, this song was played by many top hits radio stations when it was released and reached number 8 on the US Billboard charts. The song was written by Madonna along with Mirwais Ahmadzai. The song is a bit different from many other theme songs in the series, with a faster, dancing beat.