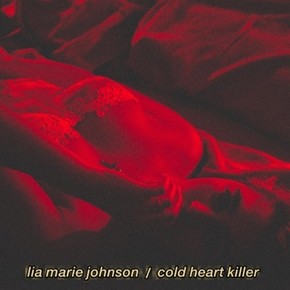 "Cold Heart Killer," the brand new track from singer, actress, and YouTube creator Lia Marie Johnson, is out today and available via all digital service providers. The sumptuous, trip-hop laced ballad evokes late night longings for an ex, despite one's better judgment. Lia co-wrote the song with producer Matias Gabriel Mora, co-producer Mia Gabriella Minichiello and Susanna Yankou.
"Cold Heart Killer represents that particular kind of internal conflict you feel when you're craving a person you know you shouldn't, says Johnson.
Recently named as one of V Magazine's 2017 Artists To Watch, Lia is currently working on her debut EP, which will be released by Capitol Records later this year. "Cold Heart Killer" is the follow-up to her debut single, "DNA,"a deeply personal song about her father's battle with addiction which has racked up nearly 16 million streams since its release. The accompanying video, which V Magazine deemed, a "brave, haunting (and) an intensely emotional watch," was conceptualized by Lia and has more than six million views.