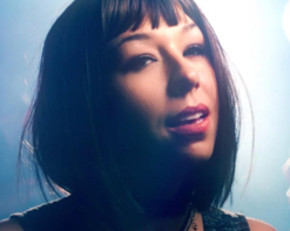 A shared appetite for the seminal trip-hop sounds of the 90s was the driving force behind for the creation of Tremble. It began with a chance encounter between Kelly Sweet, heralded by USA Today as one of the music world's "up and coming serious female singers," and songwriter/producer/musicians Haywire (Miley Cyrus) and Ajax (Perry Farrell, Duran Duran) in the backyard of Eric Vetro, famed vocal guru to Pink and Muse's Matt Bellamy. After that the creative spigot began to flow, melding twisted, hypnotic grooves with dark, sensual exploration of the Fender Rhodes and spine-chilling melodies.
http://www.trembleofficial.com/
The band has been rapidly expanding their fanbase as their songs seep into the public consciousness. Their song "Blur" was featured for nearly three minutes on broadcast TV on ABC's The Fosters, leading to a flood of attention on the band. With their next highly anticipated move they fearlessly dropped a cover of a song that has amassed over 3 million combined views, streams and spins. As expected, they've delivered a gem.
Their cover of Jason Derulo's "Want To Want Me" is everything that a cover song should be. It's melodically true to the original, with the same magnetic persuasion, but they've stripped down the song to its core and reinvented it from the bottom up. In a similar way that Lana Del Rey reimagined Nirvana's "Heart Shaped Box" or Zella Day made "Seven Nation Army" her own, Tremble slows things down to give it a little bit more space and take it from contemporary radio smash to timeless trip hop powerhouse. Just this past week Galore Magazine included them in their list of sick cover songs by sick female singers!