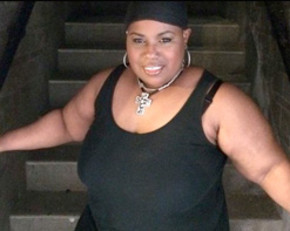 Tasha Michelle grew up surrounded by all genres of music. The sounds of Steely Dan, Stevie Wonder, Richard Smallwood as well as, many other artists filled her childhood home. Brought up in the Methodist church she watched as her mother, aunt, and great grandmother all sang in gospel quartets. It was then Tasha learned music from your soul can't be taught but only felt. This taught her to carry the message of love in her heart every step of the way. Her brand new video, "Letter of Appreciation," is a personal thank you letter to the artists, friends and family whom help shape the artist we now see in Tasha Michelle.
http://www.tashamichellemusic.com/
Originally from the Steel City of Pittsburgh, Tasha crafted her love of music throughout high school and graduated a Theater Arts Major from the University of Pittsburgh. Wanting to branch out into the professional music world, Tasha found her way to NYC, where she has established herself as an in-demand backup singer for artists such as Dorinda Clark-Cole, Lalah Hathaway, A Great Big World, Elton John, Stevie Wonder and Patti Labelle to name a few. She has never lost touch with her roots, however, and is now ready to step under her own spotlight. So, take an eclectic vocal trip through the influential Soul streets of Philly, the Gospel churches of the Burgh, and the Jazz Clubs of Harlem and experience the soul of Tasha Michelle.
In her powerful new video "Letter of Appreciation," Tasha finds herself gravitating to an empty church. With her eyes closed she pops in her ear buds, presses play on her iPod, and lets the moment take her away. Using her undeniable vocal power that is full of inspiration and God-given talents, Tasha nearly brings the house down with her performance, all the while unaware of the audience that has been building around her. Passers by on the street are enthralled by her passion and poise. It's only when she finally opens her eyes that she realizes her message of love and gratitude have reach beyond the four walls.