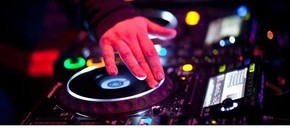 Birthdays are a yearly event, which come and go very fast. For this reason, you need to make sure that any birthday you plan is special.
Here are some tips for planning the best birthday party:
Pick a theme
Are you throwing a party for your friend or relative? You need to consider the age, interests, and hobbies of the guest of honor. Once you consider this, it will be a lot easier to select the right theme for him or her. If you want to go all out, you should incorporate every aspect of the theme into the party.
When working with a theme, it is good to plan ahead. Make the guest list and invitations at least 2 weeks before the party. When you do this, you will know how many people to expect and thus choose the best location for the event.
Plan the entertainment
Make sure that you can entertain your guests at the party with the right music. Whether you want to have a set of speakers, use a music player only, or hire a DJ, ensure that you plan in advance. A birthday party disc jockey is the best choice if you have the money to spare.
Not only will a DJ know the right music to play for your guests, but also keep them guessing when it comes to the music he will play next. However, if you have insufficient funds, you should consider letting your guests play DJ to make the day even more fun.
Decorate properly
Although balloons and streamers are fun to look at, they are at almost every party. You should try to be more creative and come up with decorations that match your theme. For instance, you can turn a big box into a doghouse if you are throwing a puppy party. Search online for decoration ideas that help bring the theme to life. You can extend your decorations throughout your home, even to your bathroom with its rectangular vessel sink or any other room where you might expect guests to be.
Serve food that goes with the theme
No matter how old the attendees are, they will appreciate the food if it matches your theme. Are you having a barnyard party? You should try serving pigs-in-blanket. However, you need to keep in mind that finger foods are ideal for young guests who cannot sit down long enough to have a full meal.
If you want your party to have an older mood, prepare grownup snacks such as salsa and chips as well as cheese and crackers. Choose easy foods that you can prepare before the event then spend your time enjoying the party.
Encourage mingling
Give the guests plenty of opportunities to mingle with each other. To keep the party going, you should really consider adding games to your festivities. Are you unsure of which games to include in your particular theme? Check some websites for inspiration.
Include goody bags
Make sure that the goody bags are relevant to the age of your guests and your theme. Is your party meant for an older crowd? Although goody bags may not be ideal for this age group, you should at least send them home with a memento.
You could take pictures of your pals being silly in a do-it-yourself photo booth and print them out so that the guests can take them home. If you prefer, you can send the photos to their home addresses once the party is over. Do you really want to get the party going? You can include grownup goody bags with silly gifts.
Are you still wondering where to start with party planning? First time party planners always have a harder time planning parties but once you get the hang of it, it will be easy. Remember to put the birthday boy/girl's needs first.
Author Bio:
Jim Thompson
Title: Super-Connector at OutreachMama
Jim is a super-connector with Towering SEO and OutreachMama who helps businesses find their audience online through outreach, partnerships, and networking. He is a professional writer who has been in the business for 5 years. He has hands on experience with cars, tech, and relationship advice, among other things. Because of how quickly he can turn articles around, he is able to take on multiple projects at once. His writing experience spans from SEO articles to technical guides and everything in between.