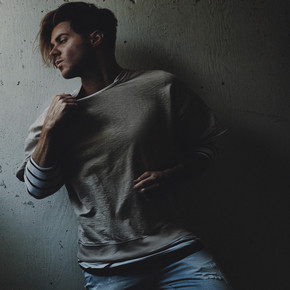 Elusive, electro-pop artist SIVIK is riding high after releasing his latest hit single, "All Day All Night," which Pop Dust appropriately called "the perfect track to bump literally all day and all night."
Now, SIVIK is releasing the video for "All Day All Night," which premiers exclusively via Taste and Tone.
"Conceptually I wanted the video to have more of a gritty, less clean, b-roll feel, without story line," shares SIVIK. "Dim and vibe-y, it visually relays many aspects of how the day ushers in the night, and what that may look like in a way that is relatable and somewhat reflective of my world."
"All Day All Night" is the first track from SIVIK's EP collection entitled Solstice.