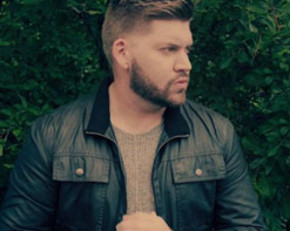 Boston's own Brandon Michael taps into a deep well of influences to create a sound that he believes will last a lifetime. It's appropriate then that his debut album was named Timeless. Though he only wrote his first song at the age of 18, this 23 year old is a quick study and quickly immersed himself in the worlds of everyone from One Republic to Michael Jackson to Justin Timberlake.
http://www.facebook.com/IAmBrandonMichael
In order to create the most dynamic debut he linked up with producer R.K. Jackson and songwriter Jimmie Alston to turn Timeless into a work worthy of its name. Jackson's impressive resume of remix and production credits for Rihanna, Madonna, Cece Peniston (whose classic "Finally" is one of his proudest), and DJ Markus Shulz made the pair a natural fit. Jackson's breadth of knowledge and Michael's talent wowed audiences worldwide.
When Jackson was creating his new single for "Too Far To Let Go," he was looking to add a voice that would inject a fresh excitement into his track. He was looking for "young talent with awesome voices and right now, Brandon tops that list!"