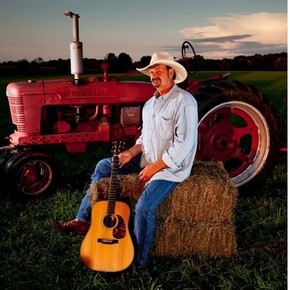 So today we get to catch up with Richard Lynch. Rich is heading right into 2017 with much music going on, so lets see what's up. Any true patriot is loving his new single, "We're American Proud."
Where are we talking from today and how will you celebrate the holidays and New Years?
WE WILL BE CELEBRATING HOLIDAYS WITH OUR FAMILY AT HOME AND VISITING FAMILY IN KENTUCKY. WE ARE PLAYING A LOCAL CLUB IN MIDDLETOWN OH FOR NEW YEARS EVE, A GREAT VENUE WITH GREAT DANCE FLOOR, THE EVENT IS SOLD OUT
What are you most promoting now in regards to a new single, tour, venture, etc?
I AM PROMOTING THE NEW SONG I WROTE "WE'RE AMERICAN PROUD", STILL PROMOTING OUR SINGLE "A BETTER PLACE" FROM OUR ALBUM OF LAST YEAR PRODUCED BY BILLY YATES
WE ARE IN THE STUDIO AS WE SPEAK RECORDING A NEW ALBUM OF 12 SONGS THAT ARE PURE COUNTRY…THE ALBUM SHOULD BE RELEASED EARLY SPRING…..AND WE ARE GEARING UP FOR A 6 WEEK TOUR IN SOUTH TEXAS STARTING MID JANUARY AS WELL AN APPEARANCE ON THE MIDNIGHT JAMBOREE IN JANUARY WITH RONNIE MCDOWELL
When you look back on 2016 what are you most proud of?
I AM PRETTY PROUD THAT OUR SINGLE "A BETTER PLACE" HAS BEEN NUMBER 1 ON THE PURE COUNTRY MUSIC REPORTS FOR 33 WEEKS THIS YEAR
Looking forward to 2017 what are 2 music based goals you want to attain and how will you achieve that?
PUTTING OUT NEW MUSIC WITH THE ALBUM WE ARE RECORDING CURRENTLY, PLAYING MORE GIGS AND VENUES IN NEW AREAS OF THE COUNTRY PROMOTING TRADITIONAL COUNTRY MUSIC
When it comes to consuming music do you most prefer buying or streaming and what sites/apps do you use?
ALL OF MY MUSIC IS BOUGHT AND PLAYED FROM CDS. MY WIFE IS THE INTERNET USER IN OUR HOUSEHOLD AND SHE WILL SHARE MUSIC WITH ME SHE FINDS ON SOCIAL MEDIA SITES MOSTLY.