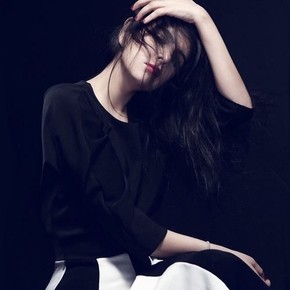 The ravishing DJ/Producer/Activist Sofia Kourtesis warms listeners up this holiday season with her brilliant remix of Me Succeeds' original "Cool Kids," out today on Christian Loffler's label imprint Ki Records.
The remix exhibits Kourtesis' extraordinary ability to think outside the box. She utilizes the voice of her uncle – recording it, sampling it, and playing it backwards – and makes it the backdrop for her rendition, and ultimately creates an entirely new ambience for the original. Sofia comments on her remix, "The Cool Kids remix is really energetic and playful, I thought about our new generation, these people who are young and cool on their own special unique form. Kids wanna change things and maybe save the world someday."
Kourtesis reinterprets sounds of modern electronic by channeling elements of barraging tech-house, dream-pop, new wave, and more. What Kourtesis offers is a spellbinding auditory experience that falls somewhere between the minimal sounds of Aphex Twin and mystifying ambiance of Jai Paul. Whether it be a flea market found MPC, or a child's toy triangle, she skillfully utilizes anything at her fingertips to create an innovative sound.