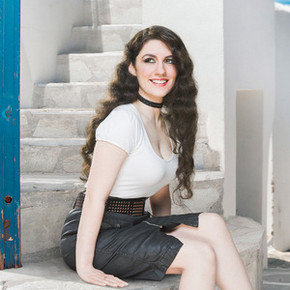 Forgive Me for Falling is Ferlein's debut single from her upcoming debut album Poetic Mind. Ferlein is a singer/songwriter with a gift for poetic storytelling. Her unique contralto voice with lush velvet tones combined with a mix of delicate and powerful delivery enables her to tell her stories with genuine passion and emotion.
Marcel Yammouni is Ferlein's music producer and guitarist. Marcel describes Ferlein's music as fearless and inventive. "Ferlein has a unique sound which I struggle to put in any category all I know is I love it and am thrilled to be working with her".
Ferlein has a very experienced band including Marcel Yammouni, John Salerno, Paul Cecchinelli, Rod Bustos and Phil Turcio. They have worked with many top Australian artists including Vanessa Amorosi, Kate Ceberano, Olivia Newton John, Guy Sebastian, John Farnham, Jimmy Barnes, Jessica Mauboy, Em Rusciano and Hugh Jackman. They have also toured and performed with international artists including Suzi Quattro, K.D Lang, Belinda Carlisle, Sting and Richard Marx.