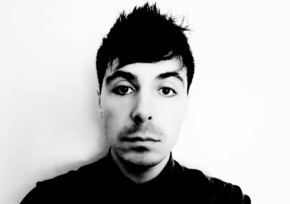 Good morning to all Skope readers all over the world. There sure is a party going on in Chicago right now I assume through the weekend to celebrate the Cubs win, very awesome. As for us here in New England it is business as usual and I am so excited to have Greg Clifford from Dublin, Ireland on. Before we get to that lets check on some music news. First up, Face value ticket resale platform Twickets is to undertake a fundraising campaign to enable the business to build on its already impressive growth, and expand the platform internationally. In the UK Twickets has seen nearly half a million users either download the app, sign up to its web site or follow on social media since it launched. Original backer Chrysalis Records Co-founder Chris Wright CBE is to lead the investment, while other original backers and further significant investors will be announced soon. In other news, TouchTunes, the largest in-venue interactive music and entertainment platform, announced a new partnership with leading UK jukebox provider Sound Leisure. This new partnership will see Sound Leisure join forces with TouchTunes and Soundnet to market the TouchTunes Playdium jukebox in the UK. TouchTunes acquired Soundnet in June of 2014. Now lets get to the very talented and super down to earth Greg Clifford. I got hip to Greg after hearing "You Won't Tear Me Apart" via Soundcloud. After doing some more discovery I saw Greg has so much good music to hear so here we are. Join us as Greg speaks on growing up in Dublin, going solo, live music in Ireland, and so much more!
Stoli: Where are we talking from today and any plans for Halloween?
Inchicore, Dublin, Ireland.
Gigging Sunday 30th October at Richiestock!
Stoli: How was life growing up in Dublin and how much was music part of life at home?
Dublin's an eclectic place, one that invariably has shaped my character, which in turn has and continues to influence my music, decision making and lyrical output. Growing up in Dublin, well depending on the area, thickens your skin and teaches one to be a chancer. These are important traits to possess when dealing with people in the general music industry! Vultures and cannibals everywhere.
I had a wonderfully varied and supportive upbringing, in which exploring music and artistic expression was greatly encouraged. The house I grew up in was tremendously stimulating with guitars, percussion instruments, keyboards and drum machines lying around. My father was editor of a music magazine, performed with Thee Amazing Colossal Men and booked a few gigs for bands around Dublin, who would stay in ours after their gigs and tours. Vinyls were always being played, so I was introduced to a plethora of bands and genres. It was all very exciting and intriguing! I've extreme gratitude towards my parents for generating such positive energy in the house and for all the music lessons they paid for and drove me to! I really can't thank them enough!
Stoli: At what point did you realize you had a real talent and saw music as more than a hobby?
I suppose around the age of 16 I became aware of my musical potential. By the age of 16 I had already completed a number of classical guitar exams and studied music theory. I had natural rhythm and I genuinely think being such a Beatles fanatic had broadened my musical mind and willingness to explore tones and timbres. I was full sure I wanted to further study music in college, against the wishes of my guidance counselor in school who didn't consider music a 'real' subject. He suggested I embrace the devious world of law! Not my bag at all haha.
To be honest I've never considered music a hobby. To say that would almost undermine my commitment and hard work. I've always looked at it as a life style that is constantly evolving and additive. I was acutely aware the early tuition I received was a worthwhile investment and way to spend my time. I subsequently went onto achieve a BA in Music and masters in Contemporary Composition.
Stoli: Why did you decide to go as a solo artist and do you play with other musicians?
From 2006 to 2012 I was part of a rock trio called ELAVATOR. I hadn't initially intended on being a solo act back then. I became a 'singer-songwriter' through circumstance rather than choice. The band dissolved around mid 2012 due to an overriding dissipation in focus and enthusiasm. However, my musical exploits were never going to end there. So I just picked up my guitar and went at it alone. The next few years were largely transitional and uncertain, with me trying a few different styles and approaches, various line-ups of personal and instrumentation. I dipped my toes in the world of session musician work and also composed a number of string arrangements for bands. Right now I'm gigging alone mainly with an electric guitar, but that's susceptible to change. My music is a direct extension of who I am and what mood I'm in. Sometimes I love the camaraderie and force a backing band provides. Other times I long for isolation and being exposed, which is ideal for intimate and introspective performances. I'm constantly conceiving new projects and plans and drift at times impulsively towards whatever truly interests me.
In 2014 I moved to Berlin for half a year. This was a seminal moment/decision. Here I immersed myself completely in my solo project. I grew almost obsessive, but this was imperative! For the first time, in regards my solo music, I had true want and belief. During the 6 months I worked on a new sound and wrote a number of tracks that for the first time aptly showcased my potential and musicality
Stoli: I love your song "You Won't Tear Me Apart." What inspired that song and is it based on real life?
There is always a direct correlation between my lyrics and 'real life'. Sometimes the songs are autobiographical, other times based upon reflections and social observations. 'You Won't Tear Me Apart' relates to dismissing negativity, be it avoiding poisonous people, rejecting questionable authority, celebrity culture and the pressures related to what is expected in the context of modern social paradigms.
Musically the song is an amalgamation of modern synth pop and traits associated with 60s rock, such as the underlying rhythmic drive, the vox organ and tambourine entries. I wanted to write a fun, light hearted enough pop-rock song that may make people dance and smile. Judging by feedback I achieved this.
Stoli: Your EP is on Itunes – 'Why Can't You See? – EP.' When did you write & record those 3 songs and how has the response been?
https://itunes.apple.com/ie/album/why-cant-you-see-ep/id1036738748
All of the 'Why Can't You See?' EP was written during my residency in Berlin. Recorded in Dublin January 2015, mixed in London in February and released September of that year. I actually wrote 'Why Can't You See?' with a broken arm!haha… 5 or so weeks into living in Berlin I came off my biked pissed at 8 in the morning. Bad fall. Was fortunate I didn't end up in a worse way. A&E was a horror show. However, I didn't let the handicap inhibit me and instead used my right hand to compose keyboard and synth parts which ultimately culminated in the creation of 'Why Can't You See?'! Moral of the story – always embrace limitations and explore the potential of parameters!
Stoli: Ireland is known for its live music scene. What are some awesome venues that you play and attend in Dublin?
The live music scene here is very healthy indeed. We've a number of fine venues and the general standard of live performance is high enough I would say. The Grand Social would be one of my preferred spots – solid sound system and standard of engineers there. Whelan's is also a sweet venue. In fact I missed the Irish music scene/variety of venues whilst living in Berlin. Living away also increased my appreciation of what we have in Dublin. Berlin had a number of cafes to play, but guitar orientated music is secondary there and crowds, albeit attentive, were generally small.
Stoli: When you are not making music what do you enjoy to do?
I don't spend much time unconsumed by music, but when I do switch off its on a squash court, watching football (as in soccer!), spending time with my fiancée and on the gargle with mates.
Stoli: When you look out 3-5 years where would you like to see your music career and what is plan of action?
Ideally I'd love to have a larger fan base, regularly play in different countries, get on festival bills and continue to release music and grow as an artist and performer. The world is saturated with good music though so these notions are probably a futile pipe dream? Also the way people consume music is immensely different in this cultural context and technological age, which also creates hurdles and financial stumbling blocks. The disposability of music used to make me bitter and cynical, now I embrace the challenge and move on. I've thrown myself into the realm of possibility and anything is possible I guess. My application and hard work is undoubtedly strong and I believe in my music and where I'm at presently. One sure thing is I will continue to explore the world of music and see where it takes me.
Stoli: What is coming up for Greg Clifford and where you @ online?
Thursday 10th Nov I've a solo show in The Workman's Club, Dublin. In February I will be releasing a new album and going on the road for an Irish tour. I also plan on hitting up Switzerland for a few shows next summer and there may be a Spanish angle in the pipeline; gigs and a chance to work on new songs over there. We'll see… More than likely travel to England for a small tour also. Many angles and possibilities to consider.
http://www.gregcliffordmusic.com is my website. I'd be most appreciative if your readers could check us out and give us a 'like' on facebook. As superficial as it may be, bigger numbers and traction is what bookers, agents and A&R dudes want to see!
I've also just released a new video, which you can check out on YouTube:
Hope you dig! Thanks and best wishes Skope Mag!