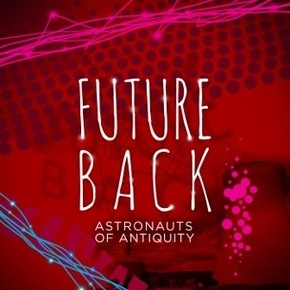 Rising Indie group, Astronauts of Antiquity gear up to release a stirring music video to their latest single, "Future Back" which will be available on October 18, 2016.
https://www.facebook.com/AOAMusic1/
"Future Back" is the second single off of AOA's upcoming Beyond the Maze EP. In their second release, Astronauts of Antiquity reassures the audience that their stimulating electro-pop tracks are not only intended to make you move but shake you up and make you think. Sonic wizard, Ivica sends listeners on a galactic journey through his glitchy fizzes and electronic sequences that seamlessly blend with B.Rhyan's funky guitar grooves and India's powerhouse vocals. India continues to entice AOA's audience with her compelling verses that achingly long for a future of harmony – a future that terminates the harmful foundations of corrupt leaders who are destroying our planet and collective well-being.
Astronauts of Antiquity team up with Tailor Made Media to create the band's latest music video. The film perfectly portrays their motives behind "Future Back", utilizing a charming sentient robot paradigm. The story begins with a news clip informing citizens that the President's faceless forces of evil have eradicated the rebel and robot population rendering an unforeseeably bleak future. Directed by Chris Cotter and Josh Coyne, the video was filmed in an abandoned industrial park in PA which sets the grim post-nuclear scenario.