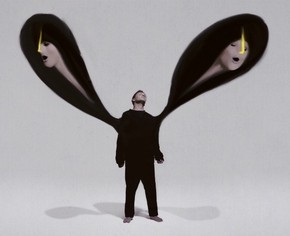 London-based singer/producer Anil Sebastian is unveiling his stunning new single/video entitled 'Closer' – lifted from his forthcoming debut album 'Mesonoxian'.
He's also announced a huge headline show to celebrate the release of his 'Mesonoxian' album, at the ICA, London on 27th October.
Directed by Rino Stefano Tagliafierro – the video features Sian O'Gorman (who also sings on the track) appearing as a figure inspired by the painting "Mermaids" by Gustav Klimt.