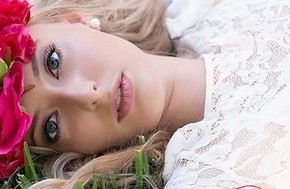 Singer, songwriter, actress, model, Macy Medford was born and raised in Katy, Texas. She has been making music her whole life – officially starting in the industry at the age of 12. Now 19 years old and living in Nashville, TN, Macy is attending Belmont University's highly selective Musical Theater program.
Her debut on a national Disney Channel commercial came when she was 12 years old. She won the Grand Prize of The Dallas Songwriters Association Contest for her song "Just Me and You" and opened for Kids Bop at the House of Blues in Dallas and Houston. Macy was Nominated for Pop Artist of The Year at age 14 at the Los Angeles Music Awards and released her freshman album on iTunes, with an impressive CD release event with over 500 people in attendance at Stereo Live in Houston, Texas.
InPlay Records – her Houston-based label – will be releasing her new EP this fall, including some of her favorite original songs, adding some of her new tracks as well. Macy is an avid songwriter who loves to create lyrics that reflect upon her own personal feelings and experiences as a teenager. "My songs tend to focus on anything that is going on in my life at the time- boys, friends, and heartbreak," she explains.