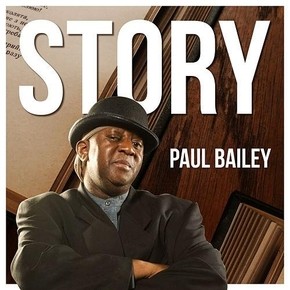 Hello to all on this first day of Autumn 2016. I am so excited to have an artist here today that is no stranger to Skope at all by the name P Bailey. Before we chat with him lets check on some music news. First up, the global music industry is going through unprecedented upheaval, with many music creators experiencing great uncertainty over how to maneuver a digital market place where their work is disseminated in a myriad of ways – and paid for with fractions of pennies. In response to the global rights problem, Swedish songwriters Björn Ulvaeus, Max Martin and Niclas Molinder launch Music Rights Awareness Foundation – in order to help the world's music creators get compensated fairly – http://musicrightsawareness.org. Federal Judge Louis Stanton issued an order rejecting the US Department of Justice's (DOJ) recent interpretation of the BMI consent decree, and concluded that BMI is free to engage in the fractional licensing of musical works. This decision immediately followed oral arguments heard from both parties. Judge Stanton's ruling is now the controlling interpretation of the BMI consent decree. Now lets get to my guest today P Bailey. P Bailey is gearing up to unleash his new album 'Story.' P Bailey shows his ability to go by his own rules and create a sound that is catchy & unique. Join us as we talk about the new album and so much more that P Bailey has going on!
Stoli: Where are we talking from today and are you ready to say bye to summer and hello to spring?
I am saying hello to fall love the summer much too short and hate winter. Live in Montreal Canada!
Stoli: Does it bother you when we do not get as much sunlight during the day?.
You get used to it it means you have to do more in the day as much as you can otherwise unless you have night vision your day is lost.
Stoli: You have been making music for most of your life. How did your upbringing get you into music and how did you realize you had real talent & passion?
From the time my Father would turn on the radio he himself was a lover of music and enjoyed singing in Quires. I found my passion being transfixed by popular music he would say "I would go into a trance when I heard my favorite songs play on the radio". In music class in grade School my music teacher and school Principal held me back one day and confessed to me they were impressed by my musical interpretation and told me to continue. They were the first to believe in me and that as propelled me to this day!
Stoli: Your sound mixes an array of genres to form an amazing niche. How long did it take to create the signature PBailey sound?
The eclectic sounds you hear are the love of music period. I listened to everything growing up and picked out the things I like from each genre. I don't know if there is a specific P Bailey sound but a love for creativity, melodies and sounds!
Stoli: You have a new album out now 'Story.' How long were you working on that and where did you record & master the music?
The title story is a song I have been carrying for a few yrs. Basically a story of greed , mislead, and manipulation. The other songs like "Find me somebody and Mystery are remixes of previously released tracks. Newer trks like Free,Underrated and Daydreaming were all recorded within the last year. All other songs that didn't get there due were re edited to make up the album. Most of the songs where recording in home studios and mastered By Landr the new online digital mastering suite.
Stoli: How does it feel to have a new album out and how do you let the people know through social media?
It is exciting to have a new album out we were trying for the Grammy deadline the real purpose for putting it out right now. I will be using social media any how I can or by any means necessary to get the word out.
Stoli: If you were to make a video for one song on the album what would that visual be like and what song?
I can see a visual for Beautiful. A drop dead gorgeous woman on the prowl a player maybe a cougar in control of every situation she is in getting what she wants and leaving broken hearts every where…lol
Stoli: For those readers new to P Bailey, what can they expect from you and your music that they cannot hear elsewhere?
A Fresh take on the old school flavor.Bringing back the funk revival and tight harmonies,horns etc that is missing today.
Stoli: I would imagine a live show with you performing would be amazing. Any shows coming up and what is a PBailey show like?
Good question, A P Bailey show would be live and funky. A Full band back up singers and dancers. I have been considering that but since I work hard at my Publishing Catalog writing and recording songs it leaves little time. But i am willing to make a go if the right situation is presented to me.
Stoli: Being that you are based in Canada does the US election of Clinton vs Trump matter at all to you?
Without being too Political, Yes I believe all elections in America do affect us north of the Border and around the world. Just like a computer with a virus it crashes because it is corrupt. The political system will do the same unless the corruption is fixed!
Stoli: Who are 2 other artists you are listening to right now?
Since Prince Just passed away I listen to a lot of his music. Just remembering is evolution. But Mainly listen to old school There is a new cat Named Xavier Keys new R&B artist that I represent I like is vibe look out for him!
Stoli: What is coming up for PBailey and where you @ online?
P Bailey always working on new music collaborations attending Music conferences.Developing my catalog maybe even do a performance or two.Just Signed with Global Soul label a team I met at Midem 2016 Beautiful People so we about to take over the world dig! catch me on twitter @rudepaul Website: https://branded.me/paul-c-bailey + all other social media you will get from my website. Peace and love!