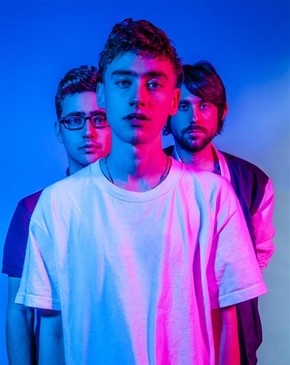 "If there's anyone I'd like to be it's Bridget – a wanton sex goddess with a very bad man between her thighs." – Olly Alexander
"Meteorite" is the stellar new track to come from the British band Years & Years and is released as part of the highly anticipated Bridget Jones's Baby movie and Motion Picture original soundtrack which is out on September 16th!
The first of new music to come from the band in just over a year — since the release of their incredible debut album "Communion" (Interscope) — "Meteorite" is an out and out incandescent slice of brilliant pop music, written intently for the Bridget Jones's Baby original soundtrack. "We wanted to make something unashamedly disco and upbeat" says frontman Olly Alexander. "Meteorite" is available now on iTunes, Apple Music, Spotify and in-stores worldwide.