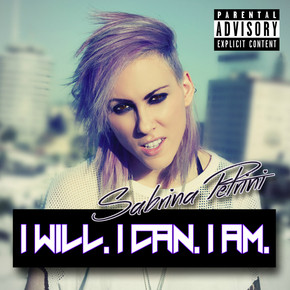 Sabrina's solo album "I Will. I Can. I Am." was released June 4th 2016 and had it's release party at a sold out Avalon, Hollywood. She had a strong collaboration with producer Gabe Lopez (James Brown, Belinda Carlisle, Universal), K.Chozen (Big Sean, Katy Perry), Ruifu Wang (Monkey Buisness Productions), James Krausse (Beyonce, Nick Jonas) and Dechard. Her audience can heart a focus on Sabrina's strong and edgy vocals taking a pop/electronic/urban direction and lyrics with a message. Her music has been playing at NBC KCAA, Independent FM and her music video for "I Will.
http://www.sabrinapetrini.com/
I Can. I Am." was aired and released on MTV and VEVO. Mogami Cable recently released a video of Sabrina performing a live in studio version of her song "So Romantic". She has a upcoming episode on KVVB TV where she also performed her song "So Romantic". Sabrina Petrini is going on a U.S club tour late fall 2016.