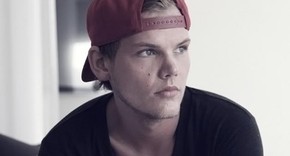 Great musical collaborations bring something special special to the table, a blending of remarkable talents into unique works that offer the best each participant has to offer. Much of the time, however, collaborations are overlooked as the focus is placed on a single band or musician, which is a disservice to musicians and listeners alike.
It's time to tune in to these ambitious musical projects, but where to start? Here are 4 amazing collaborations that we think deserve a closer listen.
Add A Little Soul
Famed Swedish DJ Avicii who first made a splash with his hit "Levels," has ruled the airways more recently with his single "Wake Me Up," but do you know who else is featured on that track? To create "Wake Me Up," Avicii brought soul singer Aloe Blacc on board to create a song that the LA Times described as electro-bluegrass, two genres that would rarely meet otherwise. The collaboration was an undeniable success, topping the charts in 22 countries.
Beyond The Concerto
Yo-Yo Ma is famous for his stunning interpretations of classical music, each so impressive that many people who've never given Bach or Mozart a second thought are familiar with his name and work. But of course, playing the classics isn't all the famed cellist is up to these days. In addition to partnering with the Turnaround Arts program, which brings working artists into under served schools, Yo-Yo Ma has also been performing with dozens of collaborators.
Among the most interesting Yo-Yo Ma collaborations you'll find his lauded work with the Silk Road Ensemble, performances with Sesame Street Muppets, and has even turned up on the Colbert Report. Even if you're not a huge cello fan, there's nothing boring about these joint ventures.
The New Girl
Some days pop stars seem to be a dime a dozen, so if Ren Farren, a young blonde singer from LA hasn't crossed your radar yet, don't worry. Farren is only 22, with a first EP (Where I Am Wild) and a new single, "The Comedown." New or not, though, Farren isn't letting the challenges of early stardom slow her down and has already collaborated with Goldroom, Josh Legg's solo project, and her songs have even appeared on Zooey Deschanel's The New Girl. Check her out now in conjunction with Goldroom and you'll be bragging that you knew Ren Farren before she was cool.
Tuneful Triplets
Finally, if there's a collaboration that's had the indie world buzzing recently, it's the new album Case/Lang/Veirs. Made up, of course, of musical phenoms Neko Case, k.d. lang, and Laura Veirs, all known for their solo careers, the trio have joined forces to create this indie phenom. If any recent collaboration has produced something new and astounding, this is it.
In a field of many remarkable collaborations, this list just scratches the surface, but it's a good place to begin, offering diverse sounds and a look at what can happen when unexpected forces combine. Collaborations may just be the unheralded revolution happening in the music industry.