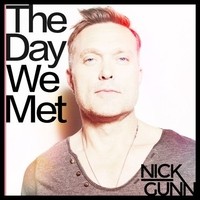 Full of love, Nick Gunn's "The Day We Met feat. Sacha Mullins" is a radiant neon-hued joy. With bouncing beats and cheery melodies, the song simply soars. Effortlessly merging elements of pop and dance into a bright airy sound the song is simply stunning. Attention to detail is of the utmost importance. Employing a great buildup, the song's gradual evolution reveals the warmth of each and every sound. By far the song's heart and soul comes from the hopeful optimistic lyricism with tender gentle vocals.
https://itunes.apple.com/us/album/day-we-met-feat.-sacha-mullin/id1082760679
Such a hushed sweep of synthesizer introduces the piece. Vocals take front and center as they lead the way. The slight shifts of the backing sounds grow ever larger and larger. Letting these sounds become more intense the song gets fully started in earnest leading to a cathartic rush of sound about a minute and a half into the mix. Upon the rhythm taking its rightful place the song feels as if it is overjoyed. Layer upon layer of sound interact creating a vast kaleidoscope of brilliant dazzling colors. With each additional element brought into the mix the song grows ever more powerful. By the final stretch of the song everything is simply let loose resulting in a beautiful release of melodies cascading ever so powerfully.
"The Day We Met feat. Sacha Mullins" shows a song sung with true passion with a pitch-perfect pop friendly melody courtesy of the fantastic work of Nick Gunn.
By Beach Sloth