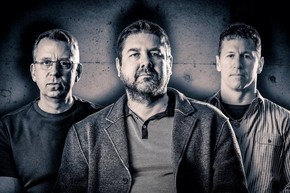 Formed after the breakup of the Alt-rock band Toast, ex-bassist Shaun Courbat and ex-guitarist Frank Hansen partnered with veteran drummer Skip Lowe to form the Iowa Based band The Blue Danes.
https://www.facebook.com/TheBlueDanes/
The Danes combine element of Brit Pop, Americana, Indie-Rock, Alt-Rock, New Wave, Piano and String arrangements to create complex soundscapes of memorable melody and groove. Produced by Grammy Nominated Producer and Engineer Tom Tatman (Stone Sour), The Blue Danes sound has been compared to the Moody Blues, ELO, Pink Floyd, Bruce Springsteen and the Velvet Underground.