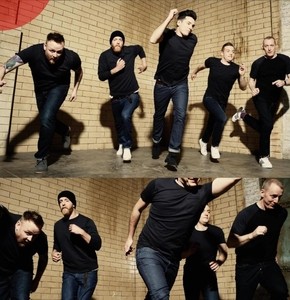 The Ramona Flowers are happy to announce their stateside live debut supporting The Heavy this fall. The UK-based, 5-piece are just off several support dates to The Stereophonics abroad as well as recent festivals, The Great Escape and Smoked and Uncut. All upcoming dates below.
Part Time Spies, the band's sophomore album is out September 9th via Distiller Records. It is a record surging with human warmth, with songs regarding the things that make life tick: death, rising rents, narcissism, broken relationships, selfies, the end of privacy, drunken nights out and hung over mornings in.
The band have revealed two album tracks to-date, the swaggering, Skies Turn Gold as well as Dirty World, a synth-infused, 80s inspired romp featuring a visually charged video. Check out the video here.