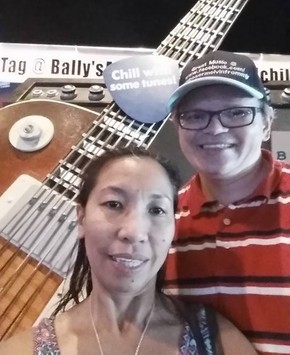 Today we get to chat with Melvin Fromm JR from Pennsylvania. Melvin has much going on so lets see what he has going on today!
Skope: Where are we talking from today and how is your summer going?.
Melvin Fromm Jr: Gap, PA. about 50 miles from Philadelphia. Summer is very very busy with the music as I have a lot of worldwide radio stations reviewing my new music along with companies dealing with film, tv, video games reviewing my music. Also had many people interviewing me for many types of write ups to a feature music radio special for an hour with me via phone. Also writing and producing a lot of new music in the studio with top studio musicians.
Skope: Do you have any new music or audio that you posted online that we should check out?.
Melvin Fromm Jr: Yes I have a lot of new music @ www.facebook.com/composermelvinfrommjr and at top of the page you will see a large song catalog info click on TunePort link below the info and it will take you to all of my music as I am adding new music almost weekly.
Skope: When you go to consume music what do you prefer such as Youtube, Pandora, Amazon Mp3, etc?
Melvin Fromm Jr: Well the only other kind of music I listen to is Lakewood Church music on my Ipod that my wife got as I like to praise God each day for his goodness and favor in my life.
Skope: 2 years from now where would you like to see your music?
Melvin Fromm Jr: I'm looking forward to getting into a lot of film, tv, and commercials. I'm working on that very hard with every contact I can reach to keep getting my music in front of people that need instrumental music for this type of work.
Skope: What is coming up for you and where you @ online?
Melvin Fromm Jr: Lots of new music I am writing and will be producing in studio with top studio musicians to bring it alive for worldwide radio, film, tv, ect. and will be adding it to my large song catalog at the top of my Facebook page @ www.facebook.com/composermelvinfrommjr