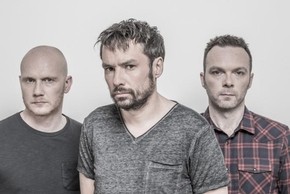 The Pineapple Thief has launched a music video for the track "In Exile," taken from the group's upcoming 11th studio album, Your Wilderness, out August 12 (August 19 in France) on Kscope.
Frontman Bruce Soord comments: "'In Exile' is the first track on our new album and I think it sets the tone perfectly. To me, it's immediately apparent to the listener how important Gavin [Harrison's] drumming is, as well as Darran [Charles'] fantastic guitar work – not to take away anything from the three of us in the band of course! As for the meaning, it's a song about estrangement."
Your Wilderness showcases the group performing without any inhibitions, providing a springboard for the ongoing creative growth of The Pineapple Thief.