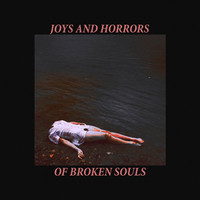 A glorious industrial grey churn defines the compelling and emotionally rich "Joys and Horrors of Broken Souls" showing off Rawzilk's ability to explore darker impulses. Tying these songs together are carefully delivered lyrics with vocals that appear to rise above the din. Strong beats, unforgettable melodies, and a great sense of song craft brings the many pieces together. Woven together the album is best taken in as a whole as each piece builds off the last, creating an intricate narrative.
"It" opens the album off on an eerie note. With deep shadows washes of the synth and a crystal clear calm voice the song sets the mood. A gregorian chant of sorts marks the tragic nature of "Nails". True to its name "Feral" is a beast of a track, weaving together the lovely with the nightmarish. "08212015345am" serves as the album's highlight with a heavy drone helping to anchor the track. By using this amorphous sound the vocals appear to be disembodied of sorts, as if they are simply surfing on the static waves. Texturally fascinating the song serves as an endless black hole of sound growing ever more threatening with each additional reiteration. Soothing in nature is the glitch work of "Pyrrhics". On "I'm sorry" Rawzilk ends the album on a disorienting note, as the song embodies all that came before it in a huge swirl of grey and sonic manipulations.
Rawzilk's "Joys and Horrors of Broken Souls" explores the space between loveliness and hopelessness.
By Beach Sloth