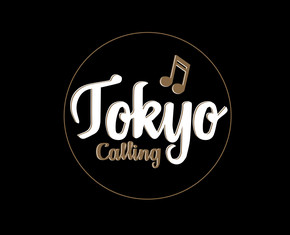 Japan has seen a recent boom in psychedelia infused Lo-Fi guitar bands with Never Young Beach, Ring Ring Lonely Rollss, CARD and シャムキャッツ (Siamese Cats) all leading the charge. The crammed commuter trains of downtown Tokyo or the neon scramble of Shibuya might seem like a far cry from the sunny beaches of Southern California but that has not stopped the beachy pop sound from gaining popularity.
Two bands that stand out from the rest, having garnered plenty of attention both here in Japan and abroad are Mitsume and Tempalay.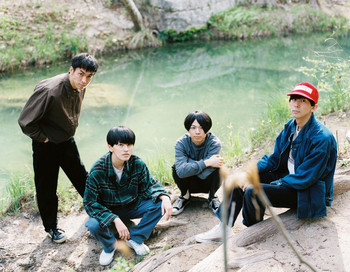 Mitsume
Members: Moto Kawabe(Guitar and Vocals),Mao Otake(Guitar), Yojiro Suda(Drums), Nakayaan(Bass)
Tokyo four piece Mitsume started out in 2009 as a self-recorded band, and began live performances in 2010. Their self titled first album "Mitsume" was released on their own label in August 2011.This was quickly followed the next year by their second album "Eye." 2013 saw them becoming a regular fixture on the Tokyo live circuit. Not content with only domestic success, they also embarked on a tour of Indonesia.
2014 was another good year for the band. They released their third album "Sasayaki" and went on their first national tour. They were back on the road in December, for their "Blue Hawaii Session Tour", which was the first time the band toured without guest performers. Throughout 2015 Mitsume continued to be highly active and have seen their popularity further rise and venue size grow. They also released two singles -"Blue Hawaii" and "Memai."
Despite their increasing popularity, Mitsume have stuck firmly to their D.I.Y indie roots releasing all their music on their own label. Even going so far as to fund and submit the order of each release with the pressing company.
Although purposefully choosing to sing only in Japanese, Mitsume have an international outlook and recently returned from the U.S, where they performed as part of L.A punk label Burger Records` SXSW Burger Party. Their newest album, 'A Long Day' was released on the June 8th. They are heading out on tour in China this month and a Japan tour will follow in September.
Listen to "Akogare"
https://youtu.be/53mOa0B3nN4
HP: http://mitsume.me
Facebook: https://www.facebook.com/mitsume-258067857540683
Twitter: https://twitter.com/mitsumeband
Soundcloud: https://soundcloud.com/mitsume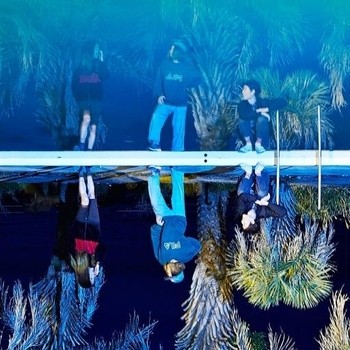 Tempalay
Members: Ayato Ohara (Guitar and Vocals), Yuya Takeuchi (Bass), and Natsuki Fujimoto(Drums)
Tempalay is a band on the rise. The trio from Saitaima, Tokyo formed the band in June 2014. Just one year later they found themselves beating thousands of applicants to make it on to Fuji Rock Festival 's "ROOKIE A GO-GO" stage, sponsored by `Strummerville" the Joe Strummer foundation for aspiring musicians.
Taking direct influence from the west coast psychedelic surf rock sound. Their debut EP "Instant Hawaii" released in September 2015 was an instant sell out. They also made the bold move of having Homeshake`s Peter Sagar, formerly of Montreal`s Mac Demarco, flown out to Japan to play alongside them at their EP`s release party.
Tempalay`s momentum has continued unabated this year with the release of their first album "From Japan" in January. March saw them setting off for a performance at Austin`s SXSW festival followed by a month long tour of the U.S as part of the SXSW Japan Nite Tour.
Listen to:
"Oh.My.God"
https://youtu.be/IO67gYjHjV4
HP: http://tempalay.com/
Facebook: https://www.facebook.com/tempalay
Twitter: https://twitter.com/tempalay
Soundcloud: https://soundcloud.com/tempalay
Homeshake's Peter Sagar on the darker side of touring, internal pressures and The Last Waltz

Whether Break
Interested in hearing some fresh Japanese rock and pop, the sort you might not hear otherwise? Head over to Joint One Radio Network and listen to WHETHER BREAK, a show dedicated to bringing you a selection of unsigned and smaller label bands music. Both newest and previous episodes can be accessed via the music player. Newest episode only on the host site.
Music player: http://www.jointone.com
Host site: http://j1japan.com/listen
Facebook: https://www.facebook.com/whetherbreak/
And join us (Tokyo Calling) on social media at:
Facebook: https://www.facebook.com/Tokyo-Calling-655078144525433
Apryl Peredo, MBA – http://twitter.com/#!/interidoru
Guest writer: Zoe Johns