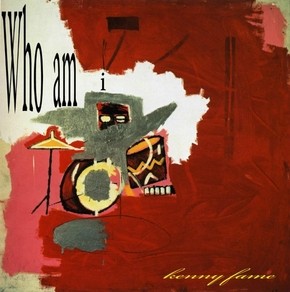 After winning the 'runner up' position in the 'Song Of The Year' songwriting competition and after years of working at the The World Famous Apollo Theater in Harlem, recording artist and resident Kenny Fame, became a recognizable songwriter in NYC, where he has released six EPs and one full length LP; releasing them both independently and through record labels. Fame's single "Goodbye…" which he released following the Paris attacks; which served as both homage and a tribute, became his breakthrough release; winning multiple songwriting competitions, as well as being his first release to get featured on Hype Machine's (Mp3) blog charts. Fame's follow-up and current release moves in a different direction from "Goodbye…" but remains just as confessional, "Who Am i" (EP), is an Alternative R&B-flavored soul confection filled with relatable lyrics, catchy hooks, and melodies designed to show off Fame's unique vocal style. Fame doesn't disappoint fans with the release of his new album "Who Am i". Fame began releasing music back in 2013, and ever since then, his career has been unstoppable. Now with his current release this NYC native is definitely moving on global success!
Click HERE To Stream: https://kennyfame.bandcamp.com/album/who-am-i
REVIEWS:
*"The album will keep you guessing as you enjoy the soft beauty of it." – Indie Band Guru.
*"Who Am I is yet another example of his ever growing talent. I rate this 4 out of 5." – Skope.
*"On "Who Am I" you'll have a wide range of musical influences, find catchy melodies, riffs, and bass lines, while the audio production is superb." – Jamsphere.
*"We got a real and authentic album today from a talent by the name of Kenny Fame titled "Who Am I". This is raw and real. Check it out!" – Very Cool Tunes..
*"Downright decadent in scope "Who Am i" shows Kenny Fame creating the perfect kind of sound to get lost in." – Beach Sloth.