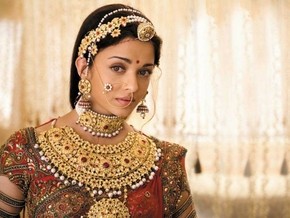 One of the best ways of embracing and appreciating culture is exhibited by dressing in a fad that represents that particular culture. Indians have been known to uphold their ethnicity all over the world and this has become a norm to them. Indians have always worn brightly colored clothes and they sure look incredible in them. Fashion designers have realized the need to have Indian women well dressed in trendy ethnic wear and have come up with these four designs to suit the modern and the traditional Indian woman.
1. Lehengas
This is a great ethnic wear design that comes in different attractive colors and designs. Different types of fabric are used to create different effects to fit every woman's preference and style. The long A-line, circular, contemporary, designer, classic, fish net, trendy and mermaid cut skirts have the most intrinsic patterns and boldly colored.
The material used for lehengas vary from chiffon, brocade, basso, chanderi cotton silk, art silk, banarasi silk, net, crepe silk, Lycra, faux georgette, polyester, and jacquard. This wide range of materials and designs has made it possible for women to don the lehengas to weddings, parties, Navrati, Sangeet, Mehendi, the Festival, Eid and Diwali. The wide color range makes sure that you never miss something to wear and accessorize.
2. Sarees
This is one design of Indian ethnic wear that's known to all cultures across the globe and is worn by all. It's a classy design that speaks elegance and respect to culture. They colors used are mostly bold and the designs suit every person intending to wear a saree. Some of the common styles and designs of sarees include the checkered, contemporary, classic, designer, floral print, geometric print, graphic print, embroidered, striped, lehenga sari, solid, blouse piece or the trendy sarees. All these designs have been created to ensure that you never miss the right sari to wear to different occasions.
Sarees are worn in the festivals, during Sangeet, Navratri, Menendi, and Eid. They can also be worn as evening wear, wedding wear, party wear, temple wear and during the kitty party. Therefore, with all the styles available, you can look stunning at your friend's wedding with any of these styles. Visit renowned Bollywood sarees online stores for the most exquisite designs.
3. Salwar Kameez
A great suit set inspired by Indian culture. They are autonomous with the Indians and they are very common in official business settings. They are sleek and stylishly designed to be worn at casual event too besides official locations. Salwar suits are made from different materials from satin, cotton, lace, net, jacquard, georgette etc. such a wide variety makes it possible to have wears for all events, gender and age. The patterns are also different and there is basically everything for everyone. The prices vary but you will always find what you desire.
4. Kurtis
These are cool designs available in pocket friendly prices and stunning designs. They are designed like suits but with tights instead of loose pants as in the Salwar Kameez.
They are also suitable to be worn to all occasions depending on the material used to make them and the designs used. Materials used on Salwar Kameez are also used in Kurtis making them almost similar. The biggest difference between the two is the presence of scarfs in the Salwar Kameez. Scarfs are absent in the latter.
In conclusion, salwar kameez, Kurtis, Sarees and lehengas are among the best and best designed Indian wear that suit every person. They are elegant and classy thus will always make a statement when worn
Author Bio
Raj Sharma is a well-known Bollywood ethnic wear designer with years of experience. He has received fashion awards for the best designs in the past five years. He runs a Bollywood sarees online store. Visit his store for fancy ethnic wear.