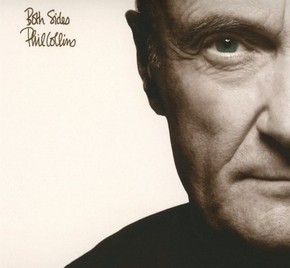 Warner Music are celebrating Phil Collins' solo career all through 2016 with the 'Take A Look At Me Now' retrospective campaign. During the year, the label are releasing deluxe, expanded, and remastered editions of all Collins' storied solo albums. Each release includes a remastered version of the original album on audiophile vinyl, and expanded 2-CD sets with a bonus disc of select demos and and b-sides, and plenty of live versions of the featured songs – something Collins has said he hopes gives fans a chance to see how to the music developed over time. Collins has updated the old album covers with contemporary photos of himself. In addition to the individual albums, there are also special LP and CD Collector's versions, where fans can fill the boxes with the various releases as they are released all year.
The campaign launched in January with 'Both Sides Now' and 'Face Value' albums, followed by 'Hello, I Must be Going' and 'Dance Into the Light' in February. Remastered and expanded versions of 'Testify' and the 12 million-selling 'No Jacket Required' are due April 15.
Amazon link: http://smarturl.it/PCLP
To celebrate Skope & Warner Music are giving away 1 unsigned vinyl box with "Face Value" and "Both Sides Now" included.
To enter email – mfriedman@skopemagazine.com – with "PHIL COLLINS" in the subject line!