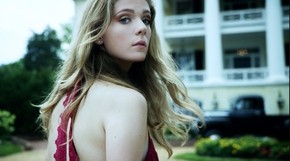 Armed with a powerful voice, 17-year-old singer/songwriter Em Rossi displays a soul-based sound and story-telling ability extraordinary in one so young. "I've always lived my life internally, walking my own path and music has been my outlet to express who I am."
Raised in a Bay Area home filled with love, laughter, art, music and travel, Em enjoyed the support of her tight-knit family of four. She shared a special passion for music with her dad. Em's dad, a talented amateur musician who also painted, drew and wrote in addition to being an innovative architect, was her spark plug. He encouraged his talented, but shy daughter as she began to navigate a professional career. Em began recording in the studio at age 14. One year later, as she was finishing her first set of songs, he suddenly and unexpectedly passed away.
Far too soon, the girl who harmonized and riffed with her dad was now facing an unimaginable loss. Her tight family unit shattered in an instant. After many dark and difficult months, Em's mom stepped up and encouraged, supported and began guiding her. With her dad's muse living inside her and her mom by her side, Em found the strength to begin again. She now fills her empty spaces with heartfelt lyrics and newfound emotion… with a voice that is stronger and more forceful than ever before.