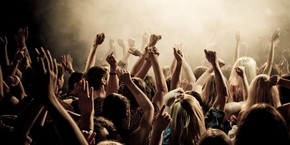 Music is probably the most popular thing in the world. It is the one thing that bonds every culture. You may not understand someone else's language but you can definitely listen to their music and understand exactly where they are coming from. One of the best facets of music is experiencing it live and one of the most popular ways to do that is by attending summer concerts and festivals. There are a ton of great annual musical events every year in the USA. Here are six of the best ones for any music lover to check out if they get the chance.
Symphony on the Prairie
The Indianapolis Symphony Orchestra hosts this annual summer concert series at Connor Prairie in Noblesville, IN. It combines the symphony with some more lighthearted musical selections for outdoor family entertainment all summer. They may recreate a movie soundtrack, cover a famous rock band, or even play music from popular video games.
Bonnaroo
If you are into popular music this national festival is a must do. The festival has been held for over 10 years in the state of Tennessee and hosts some of the most famous DJs, rock bands, jam bands, hip hop acts, and even comedians in the world. Thousands and thousands of people attend Bonnaroo each year and the event is still getting bigger every year.
New Orleans Jazz and Heritage
This might be the ultimate American musical experience. This two week musical event takes over the city of New Orleans for two weeks, usually in late April. New Orleans is already a crazy musical city to begin with. This event really takes it over to top. It features top notch headliners in jazz, blues, gospel, funk, second line, pop, and rock. This is a must-see musical event for any music lover interested in a truly American musical experience. Go for the festival. Stay for the after parties.
Ravinia
This concert series is held in beautiful Highland Park. The venue hosts concerts all summer ranging from popular rock bands to symphonic presentations. One thing is sure, you must be a top-notch musical act to be invited to play at Ravinia. There are even season passes where you can purchase tickets for every event all summer. Bring a picnic with your family or even purchase box seats for a more up close and personal experience at Ravinia.
Coachella
If you are interested in pop music, this is the event for you. This California pop music festival attracts hundreds of thousands of concertgoers every year. It has gotten so big that they are forced to have the festival on back to back weekends with the same line up in order accommodate demand.
Broadway
While it's not a typical annual musical event, there is always an amazing production being performed on Broadway. Every fan of musical theater should make at least one visit to the Mecca of this craft, Broadway Avenue in New York City.
These are six of the best annual concert events that every music fan should attend in their lifetime. This is just a small sample of what the music industry has to offer music fans. No matter what style of music you are into, one of these festivals will have something to fit your tastes.