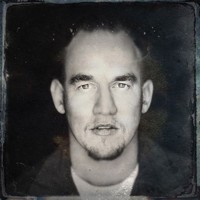 Souleye is a hip-hop artist, who is being positioned as "hip-hop's Medicine Man" and "a modern day hip-hop warrior". Based in Los Angeles, California, the positively-charged musician has released his new single Labeled on February 22 and the lyric video for the song – on February 24.
Souleye has a vast experience of working and collaborating with other musicians, such as MIMosa, The Glitch Mob, Michael Franti and his wife Alanis Morissette, Bassnectar and others. He has promoted his creativity work, performing in the United States, Canada, Europe and South America on a variety of festivals, like Ultra Music Festival, Burning Man, Shambhala, Arizona's Gem, Jam Festival etc. His music style is an integration of hip-hop and pop empowered by philosophical and spiritual lyrics. He aims to help his listeners deal with their issues and become more self-aware and conscious.
Souleye, surely, is an interesting personality, to start with. His lyrics attest that he is a thoughtful singer, he strives to grow for better, develop his individuality and awaken others. I wouldn't call his texts poetic, – they are rather straightforward and unsophisticated, – but somehow you don't expect something like that from a hip-hop performer. This kind of music is assosiated with forthright and flat-out language. So it is in the case of this young exponent. Anyway, it doesn't lessen the importance of the message the singer is trying to pass on. Even though the way of delivery of the artist's ideas are quite adolescent, he still encourages sympathy.
The arangement of the song is not as good as something that could be highly appreciated, but the melody and especially the chorus are awfully catchy, – after the first listening of the track I had it playing on and on in my mind.
I would describe the product as easy listening, – it raises my mood, due to the major chords and the vivacity of the sounds the track is based on, – again, in the teeth of the serious spiritual theme of the song. It's quite a controversy, and, at the same time, it is a fascinating trick.
Labeled is not a song I would prefer to listen to, but I would definitely encourage and support Souleye, for I like his energy, his spirit and attitude. I am sure, a person like him will be evolving, working on himself and his music, aspiring to perfection and harmony, so he will be able to contribute to the world's scene and make this world a little better place. He is already pretty enlightened, and I like the idea of optimistic creations to lead in the music field. I know your name already, and I didn't get you labeled. Carry on, spread your light among the dark. You're on the right track.
Review by Anastasia Shanueva