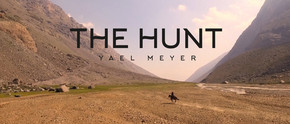 Here is the release of the official music video for Yael's latest single THE HUNT.
The song was recorded in Los Angeles with longtime producer and collaborator Bill Lefler (Dashboard Confessional, Ingrid Michaelson) who also worked with Yael on her previous releases Heartbeat EP (2009) Everything Will Be Alright (2011) and Warrior Heart(2014).
Filmed in the heart of the Andes Mountains and directed by film director Igal Weitzman the music video features the stunning landscapes of Embalse del Yeso and Yerba Loca, and some of the beautiful nature for which Yael'a native Chile is known.