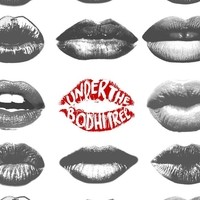 Esco Santerio was a prophet. He foretold of a day when two young men embark on a quest for musical enlightenment. In the same place Buddha embarked on his 49 day journey, Under the Bodhi Tree has created a sacred place of musical exploration, comprising of Duncan Newland-Thompson, Jaymic Volz and Paul Depew, these rockers have found a great harmony of sound with influences from the Red Hot Chili Peppers, Jimi Hendrix, Jack White, and the classic Seattle sound. Their shows are lively and energetic and bound to get you off your feet, lost in the ecstasy of the moment. Having been around for some time with a former release and some demos, "The Selfish Generation" is now released.
Not being familiar with this band I can't give a lot of information on their background but they're a nevertheless interesting band from Seattle with a message. The Selfish generation EP kicks off with the excellent "Bitter" leading the way to five other killer tracks. This track starts off in classic rock meets an eighties pop vibe that culminates into a grunge fest. But the overall garage rock bites through the opener and shows no matter how poppy this might seem, it's really a hard edged rocker with all of the indie bells and whistles to keep their audience whetted while they grab new ears. If this is your thing you will lose no steam from the get go. It's one of, if not the stand out track. Notice how the guitar melds with the theme but dominates the overall sound.
After that craziness the energy continues with a much more raw bare-bones song in the shape of "Don't Stop." This harks back to some of the truest punk rock I've ever heard. The mix on this track is a bit wobbly but anyone can argue that it is supposed to be. I just don't know how it helps this collection of songs any, other than boding well with the opener and the closer. If you like hardcore punk you will eat this for breakfast. They do have much of their own original approach here too, but it's nothing new applies to bring it their way. But I do like the song, just not everything they did with it. But at the end of the day this is not huge attempt at crossing over, and perhaps that isn't even a goal in getting further exposed. I have just never understood the desire to take a release beyond its local parameters without expanding taste pallets.
I'm not sure whether "Find Me Grace" even belongs on the disc. However it must be one of their better efforts, and it stands on its own two feet in the process. This is for me, as where some of this EP is not. I find that to be a good way to measure the blends of music and statements trying to be made on what is definitely a title that calls for it. Either way you slice it this is an accessible track if the album contains any, intended or not. I liken it to one or two of set, and the rest don't fail nor succeed it. This song saves a lot here for me, but your mileage may vary one direction or the other. It's no mess, just a mixed bag that way.
"Going To The Library" is a little harder to swallow unless trashing about is your thing. I get a huge Jim Carol influence coming off this. I would find a way to refine it but they have made clear they wouldn't change a thing because it's reflective of their no-nonsense approach in their bio. The backing track here is good but once again the lyrics don't float every boat in the ocean, so it's left something to be desired in that department, but their hardcore fans might expect this by now. This one falls into the crack filling category if anything here does.
The best track on the EP to this reviewer is "Pink Christmas Tree." This is a bit like The Toadies "Possum Kingdom" in its driving beat arrangement. Pointing that out lends to the more nineties alternative sound that only embodies some of the set, leaving the rest steeped much more in punk. This brings in a funkier element which isn't exactly unheard elsewhere but only gets a couple of calls. I like everything but the sound on this, which comes off over laid by software, unfortunately. Otherwise this song is great and has everything they need.
In-fact and entire release full of these would more than satisfy.
The set closes with, "The Selfish Generation' itself and it's another monster of radical proportions. Especially the lyrics once again holding nothing back, but like could've used some refining, depending on who's listening. I do like the rest of what it has to offer though, and it doesn't leave their punk box to keep it contained to their fans. The message is loud and clear and never misses its core market, even if this record does contain some effort to take it beyond that realm of reason.
What might be to come from this outfit in the future, I'm all ears to find, so it whets my appetite for more as I like to see punk rock taken to as many levels as possible. It loses one point on production and one on lyrics, but otherwise it stands up well.
BANDCAMP: https://underthebodhitreeband.bandcamp.com/
SP Clarke
4/5