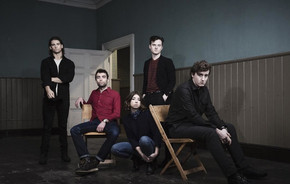 LITTLE GREEN CARS return with a new song, "Easier Day," taken from their upcoming new album, Ephemera. "Easier Day" is available now via iTunes as an "instant grat" for fans pre-ordering the album ahead of its March 11th release.
LISTEN to "Easier Day"
"Easier Day" is the second song to be revealed from the album, Ephemera, which was co-produced by the Dublin five-piece with Rob Kirwan. It follows the Annie Mac-championed first single, "The Song They Play Every Night," which will drop February 19th.