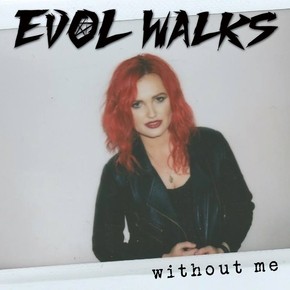 Fronted by Gold Coast born and bred Leah Martin-Brown, Gold Coast hard hitting five-piece, Evol Walks, will release their fourth single "Without Me" world-wide on January 29.
Produced by Canadian producer Brian Howes (Hinder/Airbourne/Hedley/Skillet/Simple Plan) in Los Angeles, "Without Me" is an intensely raw and powerful ballad that separates the band from their previous releases without losing their epic trademark sound.
"'Without Me' isn't your typical ballad," explains Leah. "It's a farewell song to someone whom you used to care about very much but have now fallen out of love with".