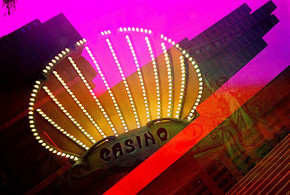 When you're put in charge of a party planning committee, whether it's for work or in your personal life, it can be really daunting. Where do you begin? Things can get a little tired very quickly when you stick to a generic theme, and nobody will remember the event afterwards. With a themed night, it's easier to keep things memorable, and have people talking for months – or even years – to come! So, let's get down to business…
The Games
First things first. It wouldn't be much of a casino night if you didn't have any games for the guests to play! Your key inspiration for the night will obviously come from the lights of Vegas, but not everyone has been! Blackjack is a major game there, and for those who're not familiar with it, it's a nice idea to circulate some info in the lead up. 32Red blackjack games come complete with some pretty handy details about the origins of the game online, in addition to a rulebook. Of course, whilst 32Red and others – such as the Gaming Club or Roxy Palace – offer great practice, on the night you might want to consider actually hiring some tables to play on just to really add something special to the evening!
The Attire
What's the point in doing something if you're not going to do it properly? Everyone from the staff to your guests should be dressed up to the nines in clothing that would not look out of place in one of Las Vegas' exclusive night spots. Fashion plays a key part in the whole appeal – just look at the Chanel show from 2015. Celebs played a huge role in it, highlighting how awesome it is when everyone gets on board. It's not the first time the two cultures have blended, and it works especially well at making an impact.
It's all about the illusion of wealth and decadence, and when fashion is done correctly, it plays into this perfectly!
The Food
In Vegas, it's all go, go, go with food all of the time. They don't do things by halves, and nor should you. Huge buffet dinners, massive steaks and fancy lobsters are all on the menu, and at your party, you should stick with the place that knows best! When your guests are content and suitably full, they'll have the energy to really get going with the rest of everything that you've planned.
Consider hiring a caterer. If budget allows for it, they'll know exactly what to do to keep things exciting and most importantly, tasty! They're really used to the buffet style as well, so it won't be a problem for them to do something awesome. A caterer will also adhere to the highest standards of hygiene – the last thing you want is for the big winners of the night to be overshadowed by the big losers with a nasty bout of food poisoning!
The Drink
Of course, the drink is a major deal! You want obviously everyone to enjoy responsibly but if possible, consider an open bar at your event, at least for those actively playing the games. At real casinos, often drinks will be free. It's a tactical move to keep everyone happy. Just ensure everyone's having a good time, that's what really matters.
The drink shouldn't be there to get people drunk – it should be there to taste delicious and really play into your theme. Tip: cocktails always work well, and you don't need to have many to appreciate them!