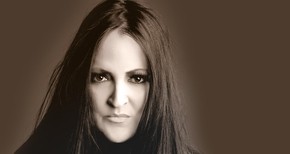 Mesa, Arizona Music festival is excited to announce the launch of the first ever music festival coming on November 14th. This is a three day festival located in the downtown sector and hosting over 200 artists from around the country that will perform in venues and on outdoors stages along Main Street in Mesa. The festival is Friday, Saturday and Sunday, Nov 13, 14, and 15 2015.
One of those artists will be New Jersey Singer-Songwriter Karen Mansfield. Mansfield celebrates the ongoing success of her current self-titled album Karen Mansfield. Featuring musical guests such as Dave Halpern on drums, P.K. Lavengood on guitar and Billy Siegel on organs, Mansfield has done quite well when it comes to bringing new fans to the fold.
She has been interviewed in Billboard, New Jersey Stage as well as being reviewed in The Aquarian Weekly, New Jersey's longest running music magazine.
Mansfield has been described by Gary Wein from New Jersey Stage as "A distinctive 60's vibe that reminds me of the Yardbirds."
John Pfeiffer, columnist for The Aquarian Weekly says, "Written over the last few years, the EP Karen Mansfield captures the life experience of an artist who has weathered many personal and professional changes in life, and unabashedly details them on this compact thumbnail sketch of life and love."
Mansfield is a consummate performer who brings to mind the bluesy vocals of Grace Slick but whose style is firmly rooted in the present. Open and engaged with her audience, Karen's shows are electric, soul searing and fun!
Karen Mansfield will be taking the stage over at Jarrod's Coffee, Tea and Gallery at 154 Main Street, Mesa, Arizona on November, 14 at 4pm. For more information on Karen Mansfield and her performance, head over to www.karenmansfield.com. Festival information can be viewed at – http://www.mesamusicfest.com.