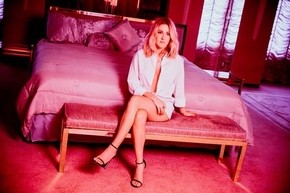 Multi-platinum singer / songwriter ELLIE GOULDING releases the video for her brand new single "On My Mind" today on Vevo. The song is from Goulding's third studio album, Delirium available November 6th via Cherrytree / Interscope Records.
Filmed in Las Vegas and directed by Emil Nava, the music video is a high octane revenge thriller. Watch it HERE.
Produced by Max Martin, "On My Mind", the lead single from Goulding's forthcoming album, is available now for download and streaming via digital subscription services. USA Today calls "On My Mind" a radio-ready anthem.