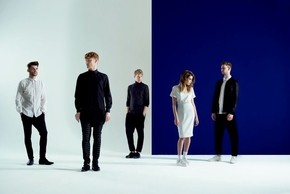 Today sees London-based five piece, Sloes, release their debut EP 'Chasing Tails', along with sharing the lead and title track online.
Playing a delightfully inventive brand of indie, infusing delicate string passages with dark, brooding songwriting. There's something a little different about this band.
Sloes first came about when Jerome and Jo started writing together whilst travelling through Colombia – a trip that no doubt added further inspiration to their writing, offering a wider view on genre development and combinations. Paul and Luke came on board shortly after, followed by Katie – Jo's little sister, providing violin, and thus bridging the gap between their electric and acoustic intentions.
Listen to new single 'Chasing Tails' here: