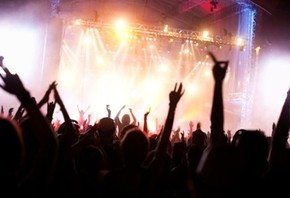 In this digital age we live in you must be able to spread your music & brand over many outlets at the most affordable cost. Skope has come up with the "MEGA PROMO" that does just that. This promo is also amazing for your search engine requests too. Once the promo is all laid out 100% you will get a layout that entails all links & info to the campaign done.
Skope Campaign / The MEGA Promo
1. Banner AD – 1 Year Rotation
2. Skope Single Review via Beachsloth.blogspot.com
3. Skoped Out Feature W/ Stoli Razz
4. 6 Months Rotation MP3 Skope Radio
5. Youtube Video AD – 6 Months Rotation
6. 1 E-Blast via Email Brain
7. The Muzicnotez Magazine Feature – www.muzicnotez.com
8. Sleepingbagstudios.ca Review
9. Musicexistence.com Post
10. Realmagictv.com Post
11. Vimeo.com/sleepingbagstudios Music Video Show
12. Jamsphere Magazine Review
13. Indiebandguru.com Review Post
14. Radio Interview Ed Tyll Radio Show
15. Sleepingbagstudios.ca Music Video Post
16. Crossradar.com Interview
17. Crossradar.com Review
18. 2 Songs On Jamsphere Radio
19. Indigoindie.com Review Feature
20. Radiorocktheblitz.blogspot.com Radio Play – 1 Week
21. Breakawayradio.com Feature Post
22. Beachsloth.blogspot.com Review Post
23. 2 Loco Radio Play
You can also order items a la carte by simply emailing Mike @ mfriedman@skopemagazine.com for more details. New items are added weekly so check back often!
Total: $150