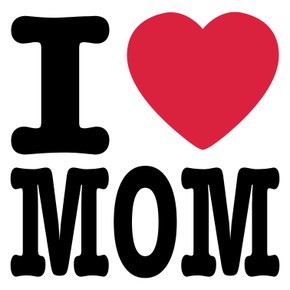 Mother's Day is this Sunday, May 10th, which means last-minute shoppers will be looking for deals on gifts this week. BBB serving Eastern MA, ME, RI & VT is advising consumers to pause before they check out; whether buying online or in stores.
The National Retail Federation (NRF) reports that consumers will spend an average of $172.63 on mom this year, up nearly $10 from last year's $162.94. The survey said that total spending is expected to reach $21.2 billion this year.
"When buying gifts for Mother's Day, be sure to check out a business before making a purchase," said Paula Fleming, vice president of the local BBB. "Check with BBB for Business Reviews on florists, jewelers, and many other shops before you end up with poor quality merchandise, wilting or dead flowers, or no gift at all."
Photo To Painting Transformation: Watch How Our Professional Artists Turn Photo Into Painting. We Help You Create The Most Memorable And Emotional Experience For Your Loved Ones.
BBB offers the following tips for last minute Mother's Day gifts:
Flowers. Since Mother's Day flower sales are projected at $2+billion and it's the second highest sales period for your local florist, it's important to choose wisely and find someone you can trust with your order. Complaints filed with BBB about florists included flowers delivered late or not at all. Also, it is not uncommon for local flower shops to be affiliated with third-party entities. BBB advises consumers to confirm that the business they are placing their order with is in fact affiliated with that online source.
If you are sending flowers to your mother in another city, it is best to check online for a florist in her area. Check out the florist's BBB Business Review at bbb.org and then place the order directly with that shop. Make sure you have enough time for delivery, ask about all fees associated with your order and make sure the date is specified clearly and guaranteed when you order.
Gift Cards and Certificates. Check the terms and conditions of any gift card or certificate before buying so that it won't be a problem. If you're giving a gift card to someone who will make online purchases, check to see that the gift card is redeemable for Internet shopping, and not just for in-store use.
Jewelry. This year, 34 percent of shoppers will be purchasing jewelry, with a total spending of $4.3 billion. If you're in that 34 percent, be sure to request a receipt for the piece, ask about the business's refund and exchange policy, and make sure to leave enough time for shipping and delivery, if applicable.
Electronics. Whether you plan to buy mom a new phone, tablet or other electronic device, make sure you leave it in the original packaging. Many retailers require the original packaging in order to process returns or exchanges.