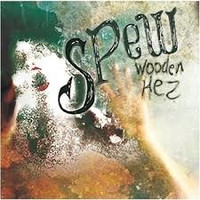 The Electro lights band was formed in mid-2012 and consists of Oliver Meacham on lead vocals and guitar and Samuel Mahler on drums and background vocals. Their talent has been recognized by their peers as they have played with a variety of well-known bands and rappers. There you have it. They're official and so good but don't take my word for it just listen.
The Electro Lights is band I wouldn't usually listen to regularly, and I have never heard of them up until yesterday. I was surprised at the mix-match of different genres under one compilation. We have: glam rock, blues, 60's inspired music and traits from the Jethro Tull era.
The 60's music genre is a recurring theme throughout their tracks; an array of sounds. Don't get me wrong, this was certainly a great era for exciting new music but it's never really gone away. It will always be here.
At the end of the day, music appreciation is just someone's personal taste, their own unique taste. That's why I like to be open-minded when it comes to new artists and bands alike. Otherwise everything becomes a bit stale or stagnant.
There is no doubt that this duo has bucket-loads of talent but the collection of tracks can be a little confusing all the genres incorporated into one. Maybe this is the way for artists/bands to do a little of everything so that there's a selection for the fans to choose from.
As I have said before, listen to them. They are good.
The track list is as follows:
"Don't Even Know" – This has fun written all over it, it's cool but does not fit in as well as the other tracks reminds me of a typical 60's sound with a modern take on it. I didn't love it but it's a nice listen.
"Modern Day Don Quixote" – I hear traits of Mark Bolen and T-Rex; this has hit written all over it. This is a simple but extremely stylish production. Now we're talking y'all!
"The Prequel" – This has a 60's feel to it. The drummer is so in sync with the vocalist.
"Beauty Queen" – This is not my favorite, but again; it was beautifully produced. The vocals have a real grave feel to them in this track. Dr. Hook springs to mind.
"Watch Your Back" – This has to be one of my favorite songs. The music video is simple because it just concentrates on the music. As for their vocals; those are on point. This has an old grey whistle test feel to it. This is perfection.
"Not Again" – This is the sound that they excel in. This track in particular has a real rockabilly vibe to it.
"The Ballad of Scruff McGruff" – This has touch of Procol Harum. This track is perfection. It shows off their vocals and their musical ability. They are a young band but their vocal sound is that of a mature musician. Who knew? They're cute and talented.
"Find Me" – This oozes glam rock. This type of music is what is needed on the radio. These boys are real musicians, with real music. No air-guitars here.
This is the way forward when it comes to new music. There's something different about these guys. They are needed, as a lot of artists just seem to turn into carbon copies of each other.
YOUTUBE: https://www.youtube.com/watch?v=a8l7vBn038M
REVERBNATION: http://www.reverbnation.com/theelectrolights1
By Michelle Lopez