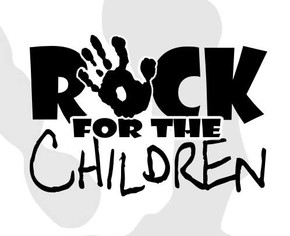 Celebrities from all around the world and from all branches of the arts are rallying behind what international talk show host Jerry Springer has described as an "Incredible (rock) video" aimed at raising funds for fostering charities all over the world.
The video, a rock / metal cover of "Don't You Worry Child", released by Swedish band We Are The Catalyst goes live today on YouTube and goes on general release globally next week with all the profits going to The Fostering Network. The video is a no holds barred look at the darker side of a broken home and the horrific struggle many children face on a daily basis.
"Don't you Worry Child"
https://www.youtube.com/watch?v=Egd-qLfGABw
Ruthie Henshall, one of the stars of the West End hit show Billy Elliott summed up what many of the celebrities are saying about the video when she said "Music is obviously something that is very close to my heart and when I see music specifically being released to raise money and awareness for such a great cause as Fostering, then I just have to give my support.
I would urge music fans everywhere to check out the wonderful video for Don't You Worry Child by We Are The Catalyst and then please download the track so that with the help of The Fostering Network, we can all make a real difference to so many at risk children".
Tony Round, Head of Fundraising for The Fostering Network commented "The children who come into care have all too often experienced neglect and abuse, or witnessed domestic violence or substance misuse. The Fostering Network has worked hard for the past 40 years to ensure that these children can experience love, support and stability in a foster family. We are delighted to have been chosen as the charity receiving funds raised through Rock for the Children, and thank We Are The Catalyst for shining a huge spotlight on foster care and the amazing work that foster carers do around the world through the release of 'Don't You Worry Child'."
With additional celebrities also pledging their support for the campaign "Rock for the Children" ranging from Hayley Atwell, one of the stars of the blockbuster Captain America movies, right through to Michael Van Schoick who plays "Epic Strut Dave", in the current Money Supermarket TV adverts in the UK, the project clearly has not shortage of well known supporters.
"A lot of people are also supporting Rock For The Children, by sending us Index Finger Smiley Selfies" said Kenny Boufadene, guitarist and co vocalist for We Are The Catalyst. "They are simple smiley faces drawn on the index finger, but it signifies how a simple #OneClick (downloading the single) can literally change a childs life forever"
To view the video, download the track and for more information on Rock for the Children, please visit – http://www.rockforthechildren.com.
The Fostering Network
The Fostering Network is the UK's leading fostering charity. We work with over 400 fostering services and 52,500 foster carers to help the 63,000 children in foster care on any one day to achieve the very best they can. We are passionate about foster care and the difference it makes. We are dedicated to creating a better future for everyone who is fostered.
Website : https://www.fostering.net/
Dominic Stevenson : dominic.stevenson@fostering.net
+44 (0)7814 695751
+44 (0)207 620 6441
We Are The Catalyst
Since their formation in late 2012, Sweden's We Are The Catalyst have been establishing themselves as one of Europe's most exciting and compelling musical acts. Their debut EP, Panem Et Circenses, was a critical and fan favorite, earning the band spots on several major soundtracks and video airplay in over 20 countries. Considering their pedigree, this shouldn't come as a surprise. Principal members Cat Fey and Kenny Boufadene spent years touring with the metal act One Without (sharing bills with Dead By April, Katatonia, and more as well as releasing albums on Lifeforce Records) and have channeled their skills and passion into We Are The Catalyst.
The new release, Monuments, tops everything we've come to expect from WATC. Released worldwide by Seven13 Music, it hits harder, it soars higher, and it cuts just a little bit deeper. Case in point is their new single for "Don't You Worry Child," a blunt assessment of the heartbreaking truths surrounding child abuse in the world and the steps that we can all take to help end this terrible affliction.
The "Don't You Worry Child" video is a kick straight to the heart of the viewer that will be felt in the pit of the stomach and tug on the heart strings of viewers far and wide. The video begins with a sincere address by none other than Jerry Springer, asking viewers to show their support for "Don't You Worry Child," as all profits from the single will go to The Fostering Network and helping children in need find loving homes.
A sweet and innocent blonde girl is at the heart of this story, which begins with her in an abusive household with a mother who is incapable of showing her maternal side and a father who is physically abusive to both mother, daughter, and the baby in the house. She is soon taken out of thedangerous situation and placed in a foster home. This is where she is faced with a new set of challenges. Even though she is safe, she is suffering the ill effects of an abusive upbringing, and the separation from her baby brother, whom she had sworn to protect. As is common in these situations she lashes out at her foster parents and pushes the limits, either in a plea for attention or simply exhibiting anger at the hand she has been dealt. It's no small task for the foster family and just when the girl is convinced that she will be moved onto her next home they surprise her by doubling down on their love and conviction of giving her a better life. It's a real tear jerker of clip, but the message is a hopeful one and a reminder that we should do our best to always care for our most vulnerable.
WATC can be followed / found at
Website : http://www.wearethecatalystofficial.com/
Twitter : https://twitter.com/officialWATC
Facebook : https://www.facebook.com/WATCofficial
Contact : info@onenightstand.tv
Seven13 Music
Known for their versatility and results, Seven13 Music (formerly Gracie Productions) has worked with the majors (Eminem, Diddy, Bruno Mars) as well as released over 750 albums and singles with 20+ titles charting in the Billboard Top 100. In addition, Seven13 has worked to place over 100 songs in TV and Film (The Hangover, Green Hornet, Fast & The Furious, MTV and more). Seven13's newest venture includes producing and distributing their own films with the first release coming in late 2015.
Website : http://www.seven13ent.com
Twitter : https://twitter.com/seven13music
Contact : info@seven13ent.com
Rock For The Children
A campaign to raise funds for The Fostering Network. Their first release is a rock / metal cover of "Don't You Worry Child" by We Are The Catalyst.
Website : http://www.rockforthechildren.com
Facebook : https://www.facebook.com/rockforthechildren
Twitter : https://twitter.com/rockforchildren
Contact : info@rockforthechildren.com
Independent Music Promotions
I.M.P. The Only "Guaranteed" Music PR Company Worldwide. Independent Music Promotions is a music PR company working exclusively with "music with depth" worldwide. I.M.P was founded in 2011 by "Your Band Is A Virus" author James Moore, championing a "music first" mentality and accountability in the music PR industry.
We don't just get our artists press. We walk our talk by getting press for ourselves, too. Our DIY philosophy has earned us and our founder features in dozens of publications.
We generate high amounts of quality reviews and features for your music in prominent publications. We are unique in the music promotion/PR genre. All our campaigns provide guaranteed results. This results-based approach is what has made I.M.P highly sought after in today's music climate. Although we are selective, if we choose to work with you, you will get press. Want your resume drastically boosted? That's what we do.
I.M.P's founder James Moore is author of the bestselling "Your Band Is A Virus" book series. He is also one of the music promotion genre's most followed thinkers. His work has been spread by majors like CDBaby, Reverbnation, Buzzsonic and The Lefsetz Letter. James personally runs all of our artist campaigns.
Website : http://www.independentmusicpromotions.com
Contact : james@independentmusicpromotions.com