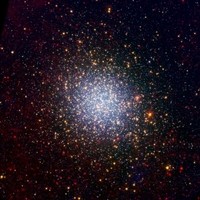 They don't make them like Lee Williams and that is a damned shame. Listening to "The Pit and the Pendulum" is like listening to a transmission from an earlier era in rock, one that remembered where it came from. With blues infused into its very soul the song feels incredibly tactile. Everything about the song hits pretty from the raw live sound of the recording to the ferocity of the guitar licks down to the drums that hit just right.
Buy: http://www.cdbaby.com/cd/leewilliams15
Beginning with the tactile scraping of the guitar as it settles into a groove so excellent, it sets the mood very quickly. Vocal delivery at times recalls that of early southern rock, the kind that basically lived and breathed humidity. The band listens to itself quite nicely with the entire group right in sync. Played nearly in a haze the song feels at times to be a half-dream half-nightmare, at it is impossible to tell which at times. Halfway through the song the band starts to move into a more cautious shuffle. By the time the guitars ascend into their gritty solos it feels completely earned, like they have finally removed all shackles and are ready to fully unleash their power.
Lee Williams "The Pit and the Pendulum" is the perfect embodiment of a rock and roll that badly needs to be make a serious comeback. Clearly Lee Williams knows exactly what he is doing and he does it so well.
https://www.facebook.com/pages/Horseshoe-StudioLee-Williams-Music/285413401468744
Posted by Beach Sloth