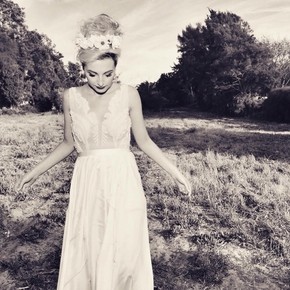 Tel Aviv based artist Lara Snow announces the release of her new single "I Like Snow", the debut single from off her upcoming collaboration EP 'We Are Animals' with producer $Afra and drummer Jonatan Harpak (ex-Useless ID).
Following the breakup of her rock band Lara found herself in need of a fresh start. A close friend convinced that she should do more than write music; she could be the boss of her own creation producing, arranging and styling everything she was involved with.
This new direction was a perfect fit reflecting her darkening and melancholic sensibilities and Lara Immediately dedicated herself to studying production while rubbing shoulders with and learning from the best around. Just a few months later her first co-produced single earned her good reviews and local radioplay making Lara a fixture in the local music scene.