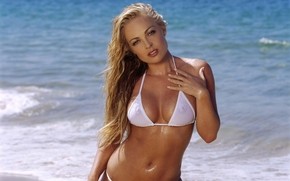 Spring Break Travel TipsBBB Serving Eastern MA, ME, RI & VT Spring break is just around the corner, which means now is the time to take care of your vacation plans. Planning your trip may require making reservations with multiple businesses whether online or over the phone. A travel agency can make the process of booking your spring vacation quick and easy, but using the wrong one could turn your vacation into a nightmare. Better Business Bureau serving Eastern MA, ME, RI and VT (BBB) is advising consumers to do their research before booking their next vacation.
In 2014, BBB received nearly 8,000 complaints nationally against travel agencies and bureaus. Most complaints alleged consumers felt misled by travel offers that failed to deliver on promises. In some cases, consumers paid money for travel arrangements that were never made.
"Spring break is coming up soon and many consumers are planning to escape the brutal winter and head to warmer climates," says Paula Fleming, vice president of the local BBB. "Scams are everywhere, and when you begin planning your vacation, it could be tempting to accept that too-good-to-be-true offer. BBB recommends doing your research and a finding a business you can trust first at bbb.org."
To ensure your trip will be worry free, follow these tips from your BBB:
Use a travel business you trust.
Ask family and friends to recommend a business they've used and go to bbb.org to see their BBB Business Review. You can also utilize BBB's Accredited Business Directory to find a trustworthy business for your travel needs.
Get everything in writing.
Get all the details of your vacation in writing, including travel itineraries, booking confirmations and vouchers. Get a copy of the business's cancellation and refund policies.
Verify reservations.
Get the contact information for the airline, rental car company and hotel. Call to confirm all arrangements with them. Don't only rely on the word of your agent.
Consider travel insurance.
Travel insurance is designed to cover such things as trip cancellations or medical emergencies. Certain businesses and policies have different levels of coverage based on whether you purchase the car rental, hotel, or flight. Ask a lot of questions, and always read the fine print to see what's covered.
Pay with a credit card.
Paying with a credit card gives you additional protection if something were to go wrong with the travel reservation.
Be alert for travel scams.
Unsolicited mail, email and websites offering deeply discounted travel packages could leave you out of a vacation and your money if you're not careful. Watch out for scams saying that you have "won a trip." Generally if you've truly won something, it will be given to you as a gift. Be especially leery if the offer is unsolicited.
http://bbb.org/boston – https://www.facebook.com/BBBconnection