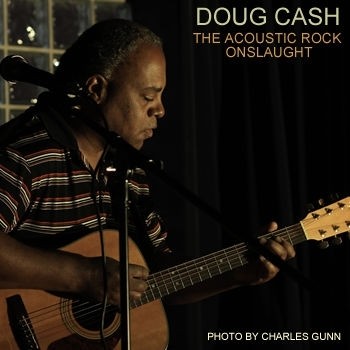 SNOCORE TOUR ANNOUNCES COAST-TO-COAST ITINERARY
Wind-up Records and TKO have announced the 2015 SNOCORE Tour itinerary featuring headliner Flyleaf, with Adelitas Way confirmed as direct support. Framing Hanley and Fit For Rivals will open the show. The tour begins on February 3 at Amos South End in Charlotte, NC, and will wrap on the West coast mid-March. The on-sale goes live on Saturday, December 6 at Noon via www.snocore.com.
The SNOCORE Tour first launched close to two decades ago, and from 1996 to 2010 staged annual runs filling a void of minimal touring activity during the winter months. In its first year, SNOCORE showcased bands that included Sublime, Less Than Jake, Guttermouth and Shankin' Pickle. Over the years Blink-182, Incubus, Everclear, System of a Down, Seether, Shinedown and Alien Ant Farm amongst others participated in SNOCORE. Now, after a brief hiatus, Wind-up Records and TKO are proud to be uniting to bring SNOCORE back on to the road.
LITTLE DEED PREMIERS 'STORM IN MY CUP'
"a phenomenal new single… wonderfully eclectic, cleverly structured work of pop that displays a more upbeat side of Little Deed" – Hilly Dilly
Stream new single 'Storm In My Cup' here:
http://www.hillydilly.com/2014/12/little-deed-storm-in-my-cup/
THE EERIES TO RELEASE SELF-TITLED DEBUT EP
Los Angeles-based band The Eeries will release their debut EP, entitled The Eeries EP, on December 9th on Interscope Records. The EP includes the band's current single "Cool Kid," a bracingly urgent blend of swirling dream-pop and punk-inspired alt-rock which several Southern California Radio Stations including KROQ/Los Angeles began spinning over the summer while The Eeries were still unsigned. The self-titled EP also features "Love You To Pieces" (the B-side to "Cool Kid") and three brand-new tracks.
ROENIK LIVE STUDIO SESSION
We know frontman, Niels Nankler, as a guitarist, song writer and producer behind powerful acts: Me And My Army (incl. Kleerup) and Timo Räisänen. Whereas he has also teamed up with some of the members along Roenik's way to what and where they are today.
The band self released an EP in 2006 with single "We Could Have Been" who climbed the Swedish charts. Shortly there after, they traveled to the UK to start the recording of their first full length album with producer/mixer Yoad Nevo (Air/Pet Shop Boys/Dave Gahan).
LANTERNA ANNOUNCES 'BACKYARDS' LP + SHARE TITLE TRACK
Champaign, Illinois' Lanterna are pleased to announce their latest album release, Backyards, available February 17, 2015 on Badman Recording Co.'s instrumental-only label, Jemez Mountain. The ten-song collection completes multi-instrumentalist Henry Frayne's most compelling work to date where he crafts musical landscapes interweaving layers of warm, instrumental sonic tapestries. To celebrate the release, Lanterna are sharing the record's title track online courtesy of PopMatters.
http://www.popmatters.com/post/188738-lanterna-backyards-audio-album-announcement-premiere/
TWIN FORKS ANNOUNCE THREE TOURS + SONGS
Nashville-based melodic folk band TWIN FORKS is wrapping up a stellar year by supporting Counting Crows on their December outing and already has the momentum flowing into 2015 with confirmed tours including Jukebox the Ghost and Lucero with Ryan Bingham. To celebrate all three tours, the band is giving away three songs via their SoundCloud page. These tracks include "Back To You", "Kiss Me Darling", and "Cross My Mind". Download the three-pack of songs here:
https://soundcloud.com/twin-forks-music/sets/twin-forks-fall-download-sampler/s-57BGY
JAKE MCMULLEN "ALWAYS"
Born and raised in California, McMullen moved to Nashville to pursue a career in songwriting.​ At the young age of twenty-one, McMullen is already an accomplished songwriter and experienced performer​, having toured extensively on the west coast. ​"By the end of the man's set I was sold. With a full band on a short tour out of Nashville, I was absolutely impressed song after song​.​" (Yankee Calling)
COREY DARGEL SHARES "THERE'S NOTHING THERE"
OK It's Not OK is the follow-up to 2010's lauded double album of chamber pop songs Someone Will Take Care of Me and finds Dargel returning to the world of skittering and buoyant electronics that colored his 2008 release, Other People's Love Songs. On OK It's Not OK, Dargel plays the roles of producer, songwriter, singer and composer, demonstrating his mastery of all aspects of the creative process and injecting his songs with a diverse spectrum of sounds. The instrumentation on OK It's Not OK embraces classical, rock, and pop idioms equally – with violin, piano, and pure-tone vocals appearing alongside electric guitar, drum machines, and synthesizers.
http://www.icareifyoulisten.com/2014/12/preview-corey-dargel-theres-nothing-there/
STASH SIGNS EXCLUSIVE REPRESENTATION WITH CENTRAL ENTERTAINMENT GROUP (CEG)
Cleverly conceived as the female answer to LMFAO, multi-talented DJ/Rapper Steph Prost and classically trained pop singer Amanda Maze – collectively known as the explosive L.A.-based electro-pop duo STASH (www.danceSTASH.com) – have signed for exclusive representation with Central Entertainment Group (CEG), a New York-based full service boutique pop culture agency headquartered in Times Square.
http://www.dancestash.com/music/
REQUIEM SINGLE ON AXS.COM
REQUIEM is wrapping up the week with a brand new lyric video for their track 'Say Hello To The Devil', streaming now via AXS.com! The lyric video premieres just in time to preview the band's three upcoming performances – tonight in Bakersfield, CA @ Jerry's Pizza, tomorrow, December 6th in Hollywood, CA @ Bar Sinister, and on December 12th at the Rock Bar Theater in San Jose, CA. Check out the lyric video here:
http://www.axs.com/check-out-an-exclusive-new-lyric-video-by-requiem-say-hello-to-the-dev-31511
'THE PEOPLE MAGAZINE AWARDS'
"The PEOPLE Magazine Awards" announced more attendees scheduled to appear for the star-studded event special and snapshot of the year in pop culture. Jeff Bridges, Billy Eichner, Josh Gad, Jon Hamm, Diane Guerrero and Chloë Grace Moretz have been added to previously announced attendees Jennifer Aniston, Kevin Hart, Kate Hudson, Michael Keaton and Jennifer Lopez. 5 Seconds of Summer and Maroon 5 are set to perform.
Also announced today was the recipient of the Hero of the Year Award, honoring an everyday hero for their generous and selfless aid to others in need. Nora Sandigo will receive this honor for her work as Founder and Executive Director of American Fraternity Inc., a non-profit in Miami that helps immigrants and their families. Ms. Sandigo created the fraternity with a desire to advocate for the rights of immigrants, and to guide them in their process of adjustment to the American culture. Her focus in recent years has been "immigration orphans," U.S.-born children of illegal immigrants facing deportation or the threat of deportation. Currently, Ms. Sandigo is legal guardian to more than 800 immigration orphans, allowing them to remain in the country with friends or relatives. Her efforts have taken her to work in Washington where Ms. Sandigo, along with a committed group of community leaders, is working earnestly to protect the rights of U.S. citizen children being torn apart from their immigrant parents. "Orange is the New Black" and "Jane the Virgin" actress Diane Guerrero, whom herself is a child of immigrant parents that were deported when she was 14-years old, will present the Hero of the Year Award to Ms. Sandigo.
http://www.dickclark.com/shows/people-magazine-awards/
FUTURE OF WHAT "DAYDREAM 99" SONG PREMIERE ON IMPOSE MAGAZINE
Brooklyn, NY's Future Of What debuted their new song "Daydream 99" yesterday via Impose Magazine and the "sun-beam-kissed mix of keyboards and guitars" can also now be streamed and shared via Soundcloud: https://soundcloud.com/futureofwhat/daydream-100. The track is the third off the band's upcoming debut album Pro Dreams, which will be released on January 13, 2015.
http://www.imposemagazine.com/bytes/new-music/future-of-what-daydream-99-mp3
THE STONE FOXES RELEASE "MY PLACE" VIA DELI RADIO
San Francisco's The Stone Foxes are excited to announce the release of "My Place", the fourth installment of their "Foxes First Fridays" single release series. Taking a rest from their rock laden anthemic jams, this country spirit ballad shows a band with serious heart. "I'm a pretty jolly person, but writing a happy love song has never really been my thing," says Koehler.
https://beta.deliradio.com/stations/234057
LION BABE PREMIERES "JUNGLE LADY" ON VOGUE.COM
Click below:
http://www.vogue.com/5889311/lion-babe-jungle-lady/
REPEATER PREMIERE "LONELY" MUSIC VIDEO
"'Lonely' is a very literal tribute to the Jonathan Demme video for 'The Perfect Kiss' by New Order," vocalist Steve Krolikowski explained. "Among the props you can see an original poster for that video release, which is itself a work of art by Barbara Kruger. That video shows that although New Order were rising on the charts with club hits, they still kept the art-house aesthetic of bands like The Smiths, R.E.M., and The Cure. Like New Order in the Eighties, Repeater has made a transition from dark, angular music to a more immediate and accessible pop sound. Performance videos can be very 'cookie cutter', and we felt that a tribute like this would keep an artistic tone while still letting us show our faces and have some fun on camera. It's a good video on its own, and fans of the original will really enjoy the recreation of shots and sets. It was filmed at All Welcome Records in Inglewood, CA and the photography was directed by Dylan Gordon."
https://www.yahoo.com/music/true-to-the-l-a-indie-pop-bands-name-new-wave-104415494341.html
J. COLE "INTRO"
Here's the video for "Intro" off the new J. Cole album 2014 Forest Hills Drive out this Tuesday December 9th. He'll be performing on Letterman this coming Wednesday. More to come. Pre-order the album and watch the video below.
https://www.youtube.com/watch?v=NtjrFw4i2Qo
ODESZA'S BRAND-NEW REMIX OF GRAMMY NOMINEE SIA'S "BIG GIRLS CRY"
First listen today on EW.com:
http://music-mix.ew.com/2014/12/05/odesza-sia-big-girls-cry-stream-grammy/
THE BAND PERRY SCORE GRAMMY® AWARD NOMINATION
Superstar sibling trio The Band Perry received a nomination for the 57th Grammy Awards in "Best Country Duo/Group Performance" for their stirring interpretation of the Glen Campbell song "Gentle On My Mind." "Gentle On My Mind" is the band's current single and prominently featured on the soundtrack to the James Keach directed documentary Glen Campbell: I'll Be Me. The 57th Grammy Awards will be televised on February 8, 2015 at 8PM on CBS.
https://www.thefansperry.com/home
YELAWOLF ON TOUR
Slumerican/Shady Records/Interscope recording artist Yelawolf will be hitting the road for a two month long national tour. He will be performing in Boston at Middle East on Sunday, December 14.
The.Slumerican.Made.Tour will launch in Birmgingham, AL on October 22nd, cross the country hitting major cities like New York, Los Angeles, Chicago, and finally touching back down in Nashville, TN in mid-December. The Alabama native will be showcasing his range of music from previously released hits to new tracks from his highly anticipated second album, Love Story. The album promises to be more truthful to his roots and identity, something that is sure to resonate throughout the tour with the first stops coming to Yelawolf's home state of Alabama.
WU-TANG CLAN RELEASE VIDEO FOR "A BETTER TOMORROW"
This visual was created by Wu-Tang Clan in the hopes of inspiring change and promoting unity throughout the world. Check out the video and share your opinions.
"Injustice anywhere is a threat to justice everywhere." – Reverend Martin Luther King, Jr.
NEW SINGLE BY K. SPARKS
Artist: K. Sparks – Song: Jazz Theory
https://soundcloud.com/k-sparks/jazz-theory-prod-by-kurser
AS ELEPHANTS ARE REVEAL VIDEO FOR 'CROWN'
Buckinghamshire's finest export As Elephants Are return this week, with the video for lead and title track from their new EP 'Crown'. The 'Crown' EP is also out this week. Link to purchase: https://itunes.apple.com/gb/album/crown-single/id943076474
The new EP, produced by Andy Savours (Pains Of Being Pure At Heart, My Bloody Valentine) marks a confident and triumphant step forward for the young band, who look to build on the groundswell of wonderful support they've seen over the past 12 months.
https://www.youtube.com/watch?v=3WepNi078e0
DEREK MINOR NEW SINGLE "STRANGER"
One of the common things I've heard people say they love about my music is transparency. I feel like that honesty allows for people to relate and hopefully be encouraged that they are not alone. As I was working on Empire, I remember being in a late studio session with Dirty Rice and Tony Tillman. Our session had come to a halt as we watched riots and protests erupt in Ferguson, Missouri. My heart was broken. It prompted me to write a song.
DJ DEZ & DJ BUTTER "HEAVY HITTAZ"
Detroit deejay/producers Dez and Butter present the Dr. Zodiak-directed music video for "Heavy Hittaz", featuring Kurupt & Boldy James. "Heavy Hittaz" is the new single from A Piece Of The Action, Dez & Butter's new album out now featuring Kool G. Rap, Elzhi, Pacewon, Guilty Simpson, Phat Kat, Kokane, Fuzz Scoota, BO$$ and Big Rube.
https://www.youtube.com/watch?v=7nRyEmW2i1w