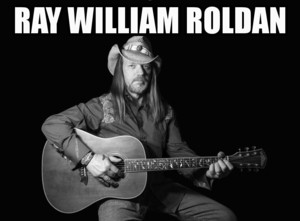 WHAT MODEL CITIZENS "TOO LATE"
What Model Citizens are a synth-rock punk outfit who hail from Brooklyn. The creation of songwriter and frontman Alex Musto, the group is closing out 2014 with the highly anticipated video for "Too Late." The track is taken from What Model Citizens' newest release, Ohn E Amas, which is out now.
ANOTHER SONG BY CALIBRE 50 MAKES IT TO #1 ON BILLBOARD
In a highly unusual accomplishment, a corrido has hit #1 on Billboard's Regional Mexican Airplay chart. Titled "Javier El De Los Llanos" (Javier from the Plains), it's written by the SESAC Latina associate Edén Muñoz and performed by Calibre 50, the group he leads.
The album that it's taken from, Corridos de Alto Calibre (High-Caliber Corridos), was actually released over a year ago, but its staying power is apparent as "Javier El De Los Llanos" rises to #1 on the charts for the first week of December, 2014.
JULIAN LAGE "WORLD'S FAIR"
Guitar virtuoso Julian Lage makes his solo debut with World's Fair on February 3, 2015. Co-produced by Matt Munisteri and engineered by Armand Hirsh, World's Fair was inspired by the orchestral approach to the guitar of the great Andres Segovia and by the music of the early 20th Century, of "jazz before be-bop."
"I always had a fantasy about doing a solo guitar project, " says Lage, known for his musical collaborations most recently on Avalon (10/2014) with Punch Brothers' Chris "Critter" Eldridge and Room (11/2014) with Nels Cline.
https://soundcloud.com/julianlage/sets/julian-lage-worlds-fair-master/s-flyut
GITHEAD 'WAITING FOR A SIGN' STREAMING IN FULL AT IMPOSE MAGAZINE
'Waiting for a Sign' marks the return of Githead after a five-year break from recording and is set for release on December 8th via swim~ to coincide with the band's performance at this year's DRILL Festival in Brighton. 'Waiting For A Sign' is streaming in a full a week before the release date at Impose Magazine. Impose Magazine says, "Following up their 2009 album, Landing, Colin, Malka, Max, and Robin pick right up and start creating where they left off in a collaborative tradition founded back (and well before), 2004.
http://www.imposemagazine.com/bytes/new-music/githead-waiting-for-a-sign-stream
VINTAGE VIDEO FOR "MORE THAN ENOUGH" AT VEVO
Between 1979 and 1982, The Universal Togetherness Band tracked unearthly portions of their sprawling songbook for bewildered students in Columbia College's audio engineering program. Storming the gates of Chicago's premier recording studios, the erudite party band explored permutations of soul, jazz-fusion, new wave, and disco with little regard for studio rates or the availability of magnetic tape. Universal Togetherness Band captures the brightest, never-before-heard moments from this visionary group's 5-semester recording bender.
https://www.youtube.com/watch?v=M2JICVGdncI
NEM "VICE"
As the year draws to a close, artist/songwriter/producer Nem emerges from Miami to release his first single Vice, a drug-induced record fusing melancholy sampled vocals over nostalgic 80's synths courtesy of Nova. Nem vividly paints a picture of his encounter with a girl, who is up for trying anything to give herself a high.
https://soundcloud.com/nemvso/vice
MARY ENGLISH VIDEO "COME & GO"
Not many seventeen year olds can do it all but Mary English manages to take on school, acting, dancing, and singing like no other. This starlet exploded onto the music scene just last year writing countless pop-hits with former Hey Monday member, Elliot James including "At It Again" (over 100k views to date). Today, Mary English is thrilled to partner with VEVO to release her music video for "Come & Go," a short story that takes fans into the many dreams of the young songstress. Stage Right Secrets claim "This song is going to be young women everywhere's anthem going into 2015."
http://www.vevo.com/watch/mary-english/Come-Go/QMGR31409143
QUARTET IS TROPICAL PREMIERE DARK "CRAWL" VIDEO
UK electropop four piece IS TROPICAL are set to release their third album Black Anything. Originally formed in 2009 as a trio- Dominic Apa, Gary Barber and Simon Milner- the band has now added vocalist Kirstie Fleck, who was featured on the 2013 track "Dancing Anymore." Working alongside producer and collaborator Luke Smith (Foals, Depeche Mode), IS TROPICAL set out in the summer of 2014 to record across five continents; North America, Africa, Europe, Asia and South America.
BECKY G'S BRAND NEW "CAN'T STOP DANCIN'"
MAKE SURE to watch through to the end for a special message from Becky:
PELICAN "THE CLIFF (VOCAL VERSION)" VIA METALSUCKS
Chicago's esteemed instrumental quartet Pelican are set to release a new EP on Southern Lord in the new year based around fresh reimaginings of 'The Cliff', a highlight from their most recent album, 2013's Forever Becoming, and one recently completed new song. Due out February 24 on 12″ vinyl and digital formats, the four track EP includes remixes from Justin Broadrick (of Godflesh, Jesu), Aaron Harris and Bryant Clifford Meyer of ISIS/Palms, and, for only the second time in their fourteen year career, vocals.
http://www.metalsucks.net/2014/12/03/exclusive-pelican-announce-new-ep-cliff-track-premiere-vocals/
20 EYES PREMIERE "OTHER LOVER" VIDEO EXCLUSIVELY ON DIFFUSER.FM
"Growing up as a dancer my whole life, I have a deep appreciation for movement," singer Wolf Bradley explained. "Music and dance are made for each other. The choreography, by Cindy Bradley, is very off beat. It's very sharp and tantalizing. The song is about being in love. Not about being in love with the person so much as the situation. It's new and it's exciting, but it's also dangerous and, at times, cold. That's what this video encompasses."
http://diffuser.fm/20-eyes-other-love-exclusive-premiere/
FIFTH HARMONY CHRISTMAS VIDEO
Fifth Harmony's music video for "All I Want For Christmas Is You" premiered on VEVO today:
http://www.vevo.com/watch/USSM21402025
CASH LANSKY "STADIUM" VIDEO
"When I first heard the beat it sounded big to me," Cash says. "Monumental. I'm thinking DJ Fresh had to be in a good place to make this one. And boom, it came to me. Life is one big stadium. What will you do when the lights are on you? What will you be remembered for when it's said and done? When it gets tough, will you give up? This is one of those songs where it doesn't matter what you are going through, you'll feel it."
CRUISR NEW MUSIC VIDEO FOR "ALL OVER"
CRUISR just released an animated music video which is currently a Vimeo Staff Pick and a Best New Video on IMVDB, honoring iconic films of both past and present. The video is for the title track off their most recent EP, All Over, and through animated clips, the video brings the song's theme of love/hate relationships to life by remaking legendary movie scenes. Directed by Chris Carboni (Adult Swim) the video walks the line between lovers and enemies.
https://www.youtube.com/watch?v=pKemSP-Ei58
THE FADER PREMIERES YUNA'S NEW SONG AND VIDEO FOR "BROKE HER"
Breakthrough songstress YUNA has released a video for her brand new song "Broke Her" with THE FADER. Yuna's smooth vocals are featured over Adam Feeney and Chester Hansen's track, "Vibez," which Yuna first heard as a sample in Drake's "0-100."
http://www.thefader.com/2014/12/03/yuna-broke-her-video
CAVE PEOPLE EP STREAM
Cave People are now streaming their debut EP Older in it's entirety via The Runout. Led by Scranton turned Philly native Dave Tomaine, Cave People perfectly encapsulate that scene, combining elements of indie rock, punk, emo and folk to create a sound vaguely reminiscent of The Shins, Elliot Smith and Pedro The Lion without sounding like a carbon copy of anything. Stream the first release from the band now and pre-order the tape now via Stereophonodon.
http://therunout.com/post/104259929439/cave-people-older-listen
BLEEP BLOOP PREMIERES SINGLE '10 WATT LAZERS'
In August, the world-renowned artist and turntablist DJ Shadow launched his own imprint, Liquid Amber, with the release of his first originally recorded material since 2011, an EP of the same title. The imprint is also a platform for Shadow to release and support music from artists he follows and believes in, the first of which is from fellow California native, Bleep Bloop (Aaron Triggs), with his 3-track EP '10 Watt Lazers' set for release on December 9th.
http://hypetrak.com/2014/12/premiere-bleep-bloop-10-watt-lazers/
ROADKILL GHOST CHOIR "DOWN & OUT"
Today, Roadkill Ghost Choir release a video for their song "Down & Out." The video, directed by Micah Weisburg, features a montage of a variety of artful images that show off some impressive and artful cinematography to highlight and bring out new emotional resonance in the song. Andy Shepard of the band commented, "Our friend Micah [Weisburg] shot this video – the song reminded him of wandering the streets late at night." Watch the video below:
https://www.youtube.com/watch?v=Iaeuw-RD-vc
HER HABITS NEW SINGLE
Joanie's led an incredibly interesting life… she grew up in Toronto and moved out on her own at 16, which led to modeling stints in Tokyo (and putting the money she earned towards a BA in comparative literature), along with spending some formative (and broke) years in Paris. Eventually she wound up working for a conceptual artist decorating pigs outside of Beijing, which ultimately led to her being drugged by ex-pat acquaintences and having to make a quick escape from China.
https://soundcloud.com/herhabits/faster-than-sound
REQUIEM ACOUTIC VIDEO
REQUIEM recently filmed an acoustic version of their track "Sticks and Stones and Her Lovely Bones" at Indigital Studios in Santa Cruz, CA, and today, the video is being unleashed to the world via Guitar World's Acoustic Nation! Check out the video here:
http://www.guitarworld.com/accoustic-nation-requiem-acoustic-sticks-and-stones-and-her-lovely-bones-exclusive-video-premiere
ARIANA GRANDE'S MY EVERYTHING CERTIFIED PLATINUM BY THE RIAA
Closing out a monumental year, ARIANA GRANDE's critically acclaimed chart-dominating second full-length album, My Everything [Republic Records], has achieved platinum status as certified by the RIAA.
In just three months, the record has sold over 1,000,000 copies. My Everything joins In The Lonely Hour by Sam Smith and 1989 by Taylor Swift as the year's top-sellers to hit 1,000,000 in sales. My Everything is Ariana's very first platinum full-length album.
http://riaa.com/goldandplatinumdata.php?content_selector=gold-platinum-searchable-database
JENNY LEWIS REVEALS TRACK FROM 'SONG ONE' FILM
Jenny Lewis has debuted a song she penned with Johnathan Rice for Song One, a film that will be released January 23rd starring Anne Hathaway, Johnny Flynn and Mary Steenburgen, and directed by Kate Barker-Froyland. Listen to 'In April' at the Rolling Stone premiere. Rolling Stone also deemed Lewis' single 'Just One of the Guys' as one of their '50 Best Songs of 2014′ and her album, The Voyager, as one of their 'Best Albums of 2014.' The Voyager has also earned 'Best of 2014' accolades from The Guardian, American Songwriter, Stereogum, Paste, and more.
http://www.rollingstone.com/music/premieres/jenny-lewis-song-one-in-april-20141203
BEN STEVENSON RELEASES VIDEO FOR "IMAGINING YOU"
Singer/songwriter Ben Stevenson has released the video for "Imagining You" off of his debut solo EP Dirty Laundry.
The Toronto based artist has previously worked in the production world alongside Boi-1da and Vinylz. Dirty Laundry has production by Happy Perez (Frank Ocean, Miguel) and features seven new tracks showcasing Ben's sultry and soulful sound.
https://www.youtube.com/watch?v=YQ8mpABCi0k
WILDHART "STUCK IN A SECOND"
Standing with one leg in classical music and the other in playful improvisation Wildhart explodes in a blast of innovative sounds. The 4th of December is the release date for their debut single "Stuck in a Second". The single is recorded at Svenska Grammofon Studion by Györguy Barocksai and Henrik Alsér (who has cooperated with Robyn, Kleerup and Alicia Keys). Wildhart's energetic punk pulse beats through an electronic haze of synthesizers. Keep an ear out for this bittersweet pop punch in the face.
http://www.obliviouspop.com/2014/12/forgetting-it-all.html
THE EMPTY HEARTS MOURN THE LOSS OF IAN MCLAGAN
The Empty Hearts, the band featuring Elliot Easton of The Cars, Clem Burke of Blondie, Wally Palmar of The Romantics and Andy Babiuk of The Chesterfield Kings, have released a statement mourning the loss of keyboard legend Ian McLagan who played on their recently released eponymous debut.
http://www.429records.com/sites/429records/429details/d_theemptyhearts.asp
DEF MANIC "HISTORY"
Here is a new music video called "History" by Def Manic. This deep track with organic instrument sounds puts things into perspective about dealing with the stress of life.
https://www.youtube.com/watch?v=KYcX2CMfg34
ANDRE COSTELLO AND THE COOL MINORS "SHE TOOK MY HAND"
Andre Costello and The Cool Minors have been having quite a year. With two stellar singles in tow, the group has released The Rattling Arcade, which is out now via Wild Kindness Records. Recently the trio unleashed their new single, "She Took My Hand," via Huffington Post making for a notable debut.
http://www.huffingtonpost.com/mike-ragogna/rowdy-introducing-mitch-g_b_6226852.html
PETER KELLY PREMIERES BRAND NEW SINGLE
Kelly's upcoming LP fuses old school songwriting with contemporary musicianship and dynamic compositions. Kelly has received praise from Skope Magazine, The Working Musician, and more with True Radio describing Peter Kelly as the "Bruce Springsteen of our generation." Furthermore, Skope Entertainment states "Peter Kelly's voice is steady, confident, and in a style that is all his own as he bends notes and croons powerfully throughout ."
https://soundcloud.com/peterkellymusic/tailwind-its-a-beautiful-day/s-xJw1x
BLACK LIGHT WHITE LIGHT PREMIERES EXTENDED "RUNNING" VIDEO WITH LAST.FM
Black Light White Light recently released Gold Into Dreams, an album that seamlessly blends'90s shoegaze rock with jangly West Coast '60s-inspired pop. Such a sonically unique balance can be heard on the extended version of "Running," which the Danish trio just premiered a visually phantasmagoric video for with Last.fm.
http://www.originals.last.fm/streams-releases/black-light-white-light-premiere-new-video-running-gold-dreams/
MOBB DEEP NEW VIDEO
Havoc feat. Prodigy "Uncut Raw" (VIDEO):
https://www.youtube.com/watch?v=QGXgYU70d0w
MS. LAUREN HILL LIVE VIDEO
Just a heads up that Ms. Lauryn Hill dropped this video today of her doing "Ready Or Not" live at Brooklyn Bowl and there is an entire 2 hour concert on pay-per-view for the month of December. Here is the clip from that she dropped today.
PAPERCUP MUSIC ANNOUNCE LATEST SIGNING: LOST BOY ? + NEW SINGLE
Brooklyn-based independent record label PaperCup Music has announced the signing of Lost Boy ? to their burgeoning roster, joining BOYTOY, Tennis System, Little Racer, The Teen Age, Suburban Living, Gal Pals, The Muscadettes, Needle Points, Weekender, BLUFFING and Raccoon Fighter.
THE YETIS "LITTLE SURFER GIRL"
THE YETIS are an indie rock band from Allentown, Pennsylvania made up of four young friends who started out covering The Strokes and Arctic Monkeys in a garage attic. Soon after, increased exposure to bands like Girls, The Beach Boys and Buddy Holly led to a bit of a change in sound. Original compositions like "Little Surfer Girl" and "Girl, I Wanna Be Your Man" show that The Yetis are far from a cover group at this point.
https://soundcloud.com/theyetis/little-surfer-girl
SWIM GOOD "LITTLE VICTORIES" LYRIC VIDEO
The quirky alt-pop quartet Swim Good have just revealed two new videos. This is the first brand new material released from the quirky alt-pop quartet since they're debut e.p earlier this year and follows their last single 'Yeah Yeah Great Yeah'. Frontman Ryan Greaves had the following to say about the new track:
"The lyrics for Little Victories are about changes. Between the last few lingering thoughts of people and bad habits from your past, the determination to overcome those thoughts entirely and finally admitting to yourself that you're better off without them. In time, I found that burning the right bridges and moving forward is the only cure for the comfortable mess you once allowed yourself to settle for."
MARY BETH CROSS RELEASES TECHNO-POP-DANCE VERSION OF 'BABES IN THE WOOD'
Award-winning folk-Americana artist Mary Beth Cross is exploring new musical territory by releasing a techno-pop-dance version of the late Irish songwriter Noel Brazil's classic song, "Babes in the Wood".
Cross's new single features re-mixed vocals from an existing recording with the electronic wizardry of Nashville producer/arranger/keyboardist Matt Stanfield. Her smooth soprano vocals are energized with vocal echoes, drifting synthesizers, electronic pulses, and heavy percussion. The atmospheric, rhythmic recording is a sharp contrast to the popular folk version she recorded for her last album, "Beyond Good and Evil". She describes the newer dance version as darker and more moody, creating an atmosphere of mystery and evoking the imagination of the listener — a full departure that reaches a new audience.
https://itunes.apple.com/us/album/babes-in-the-wood-single/id943666599